HATTERAS — There's a simple reason museum educator Mary Ellen Riddle has scheduled a series of hurricane talks at the Graveyard of the Atlantic.
"It's the season," she said, referring to hurricane season that runs from June 1 to Nov. 30.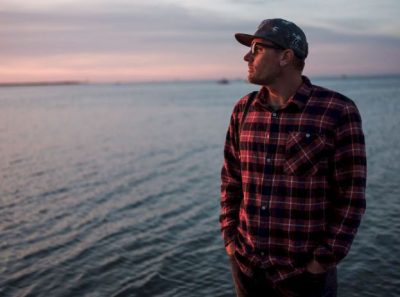 The museum, 59200 Museum Drive, will host Documenting Disaster: Weather Dictates the Way of Island Life Hurricane Talk Series 11-11:45 a.m. June 20, July 18 and Aug. 15.
The three talks will feature photographer Daniel Pullen discussing what goes into documenting nor'easters and hurricanes, how the weather events demonstrate the power of nature and the strength of the coastal communities that live in their wake.
"I've had weather talks, but not three in a row by one person who's a local photojournalist," Riddle said.
She said the idea for the series grew out of discussions with Pullen in preparation for his "Endangered Community: The Independent Waterman Project" photo exhibit currently on display at the museum.
She said she was eager to continue collaborating with Pullen because of his skill behind the lens.
"His work is arresting. Just visually, it has all the hallmarks of a great photograph," Riddle said.
Part of that impact is being immersed in the community he captures. He has been one of the people on the ground who help keep the community informed post-storm, Riddle said.
It's an important role, she added, "He's recording history."
"I was talking (recently) about how grateful we are to have Daniel," she said. "He's been doing this for a while. He's kind of a go-to guy here."
Learn More