WINSTON-SALEM – The fourth meeting of the North Carolina Climate Change Interagency Council is scheduled for 1:30-4 p.m. July 16 at the McChesney Scott Dunn Auditorium in the Southeastern Center for Contemporary Art, 750 Marguerite Drive.
North Carolina Institute for Climate Studies speakers are on the agenda as well as updates from agencies directed to prepare plans and assessments. There are to be updates on other activities related to Section 9 of Gov. Roy Cooper's Executive Order 80, a commitment to fight climate change and lead North Carolina's transition to a clean-energy economy.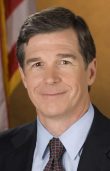 The meeting, which the public is welcome to attend, offers an opportunity for individuals and organizations to share feedback with cabinet agencies. Comments will be limited to two minutes and speakers will have the opportunity to sign up for speaking time when they arrive at the meeting.
In his executive order, Cooper set certain goals to accomplish by 2025, including reducing statewide greenhouse gas emissions to 40% below 2005 levels, increase the number of registered, zero-emission vehicles to at least 80,000 and reducing energy consumption per square foot in state-owned buildings by at least 40% from fiscal year 2002-2003 levels, according to the state Department of Environmental Quality. The executive order created the Climate Change Interagency Council to help reach these goals.
There are specific directives for DEQ and the Transportation, Administration and Commerce departments and general directives that apply to all the participating cabinet agencies..
Learn more