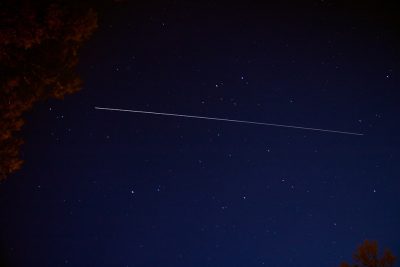 HARKERS ISLAND – Stargazers, get your telescopes. Astronomy Nights are returning to Cape Lookout National Seashore.
The program is from 8 to 11 p.m. Saturday at the Harkers Island Visitor Center with NASA Solar System Ambassador, Lisa Pelletier-Harman. She will give a 45-minute presentation on Celestial Navigation Along the Graveyard of the Atlantic. Programs will also be June 22 and July 20.
After the presentation, park staff and Crystal Coast Stargazers members will be outside providing the opportunity  to view the night sky above the Southern Outer Banks with telescope viewing. There will also be activities for children, too.
Organizers recommend dressing for the weather and bringing water, snacks, bug repellent and a flashlight with a red filter to help maintain night vision. Folks may also bring their own telescopes.
The program, which has been on pause and is resuming Saturday, was previously held once a month at the Harkers Island Visitor Center, which is "an ideal spot for learning about constellations, spotting any planets in the sky, watching for the International Space Station on one of its passes overhead, and even using a telescope to see objects deeper in space such as nebula and other galaxies," according to the website.