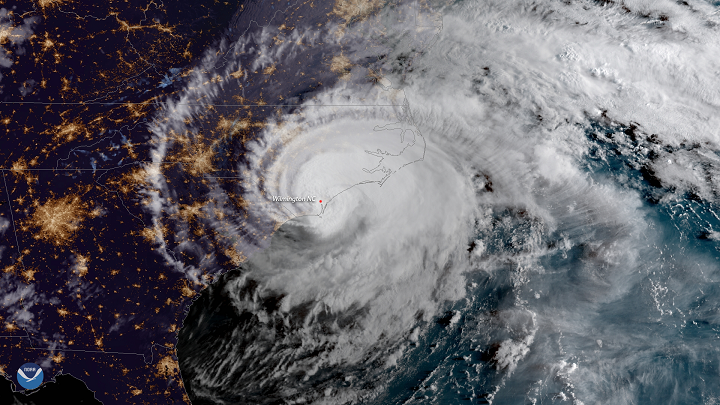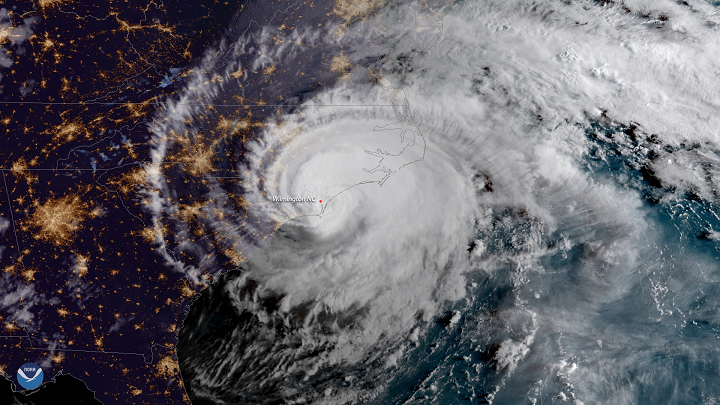 RALEIGH – When Hurricane Florence made landfall in September 2018 as a Category 1, the amount of rainfall, not wind, ended up being the storm's major force, began Natalie Nelson during her presentation of "Water Quality of Hurricane Florence floodwaters: Knowledge Gaps and Challenges" at the 21st annual conference of the North Carolina Water Resources Research Institute.
Nelson said that the rainfall was observed over a four-day period just after Hurricane Florence made landfall and throughout the Piedmont and coastal plain, the total rainfall amount ranged from 2 to 36 inches.
"With this huge amount of rainfall, we also saw really devastating flooding," she said.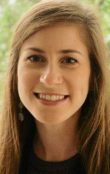 The principal investigator of the Biosystems Analytics Lab in the biological and agricultural engineering department at North Carolina State University, Nelson was one of the dozens of speakers presenting to the hundreds of scientists, students, consultants, officials and representatives from nonprofit organizations and government agencies attending the conference March 21-22 at the McKimmon Center at North Carolina State University.
North Carolina Water Resources Research Institute, or NCWRRI, is a multi-campus program of the University of North Carolina System and is a partnership with the U.S. Geological Survey. NCWRRI is one of the 54 National Institutes of Water Resources authorized by the Water Resources Research Act in 1964 to administer and promote federal and state partnerships in research and information transfer on water-related issues, according to the website.
The two-day conference featured several presentations on ongoing and completed research. Topics included wastewater treatment, economics of water resource management, stormwater management, restoration efforts, public health, water utility management and contaminants. Four free, concurrent workshops closed out the conference March 22, each with a different focus: water literacy, sharing water data, managing a shared waterway and drought information for water managers.
Nelson, who led other sessions during the conference, said during her presentation that as the hurricane began to make landfall, her team of University of North Carolina Chapel Hill and N.C. State University researchers led by N.C. State University assistant professor Angela Harris, discussed what they could anticipate in terms of different effects on water quality as a result of the widespread floods.
The researchers asked if there would be an increase in concentrations associated with different contaminants because of the increased connectivity of the waterways to different contaminant sources. Or instead, because there was so much water associated with the floods, would the contaminants dissolve?
The two essential aims of the project were to assess how Hurricane Florence flooding affected microbial and chemical contamination and identify the relative effects of different land uses on contaminant loading, Nelson explained.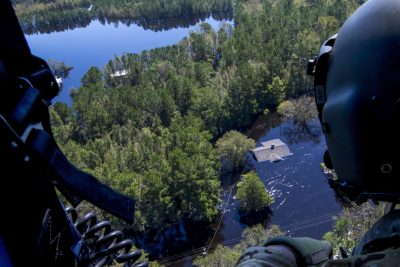 She said there are many variables that might affect water quality on different timelines for this research. The researchers also found no clear guidance for this kind of work, including what types of sites should be prioritized and what kinds of baseline information needs to exist.
This means that there is often no water quality data that exists prior to a certain extreme event, making it difficult sometimes to gauge whether a contaminant signature is related to the flood or was present before flooding.
Samples were collected over different times and locations across eastern North Carolina. Those samples are being analyzed for a full profile of contaminants, then the team will identify spatial relationships between contamination, flooding extent and land use. The first phase of sampling took place Sept. 21-28 at 46 sites and the second in October at 43 sites. There were plans to sample again this month and in August.
"The idea with future sampling is that we really want to have a better baseline," she said. The plan is to collect samples after a one-week period of no rain to be able to separate the effects of surface water runoff from base flow.
The large team of researchers that includes Nelson plans to analyze a wide range of contaminants from within the waters including microbiological contaminants, nutrients, emerging chemical contaminants and pathogens.
That information will then be used to make connections among different land use types, flooding dynamics and what has been observed in terms of the different contaminant signatures, she explained.
Venue for Developing Partnerships
Nelson told Coastal Review Online that North Carolina WRRI offers a range of opportunities to discover the breadth and depth of water-related research taking place in the state and offers the chance to find new people to collaborate with.
"I still feel like a newcomer to North Carolina, so I try to take advantage of any opportunity to learn more about North Carolina's waters, as well as to share my own experience in water resources research," said Nelson, who earned her doctorate at the University of Florida. "North Carolina WRRI is the perfect venue for gaining greater exposure to the work of professionals committed to improving water management in our state. Events such as NC WRRI are critical to ensuring that water researchers and practitioners connect and develop new partnerships."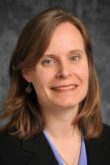 Susan White, executive director of NC WRRI and leader of North Carolina's Sea Grant and Space Grant programs at North Carolina State University, said in an interview that at the conference this year there were about 375 participants, a significant increase compared to recent years.
"For more than 20 years, our NC WRRI conference has been a key gathering for researchers, from citizen scientists to undergraduate students to international experts," she said. "It also is designed to share data and policies from local, state and federal agencies. Representatives of community organizations and the public at large also seek information on water quality and quantity topics."
The conference hosted 10 universities, nearly 20 local governments, almost 50 private businesses and more than 15 nonprofit organizations, plus there were more than a dozen state and federal government agencies present. The conference provides required annual education hours required for professionals, including engineers, soil scientists, geologists and landscape architects.
"We are receiving and evaluating surveys to understand key points that attracted new and returning attendees," she said, adding that the free workshops were a highlight.
"We are truly excited that the NC WRRI conference is so welcoming to students. For many, it is their first professional experience in sharing their research," she said. "Some even moderate sessions, thereby taking first steps in building a network. The conference also hosts a mentorship program and career-oriented roundtable discussions."
In recent years, the team organizing the WRRI conference "has been working to increase the diversity of the presenters and attendees, and to provide elements of inspiration, be it keynote speakers who have experience in communities across the country, or from nearby elementary-age artists," White continued. "The diversity of attendees is mirrored in the spectrum of presentations and the organizations that come together for the benefit of the state."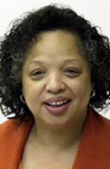 This year's keynote speaker was Vernice Miller-Travis of Skeo Solutions, Inc., a consulting firm based in Virginia that specializes in environmental stewardship, social equity and economic opportunity. During the March 21 luncheon, she spoke on the importance of successfully reaching communities impacted by a project or plan during her address, "Community engagement: Thinking outside the box or just plain common sense?"
The senior adviser for environmental justice and equitable development on Skeo's Community Planning and Revitalization team discussed her work in New York, Maryland and North Carolina.
"We've come to think about building productive community relationships, that this is really, really critical work for any kind of project that you're working on, no matter how complex it is, building community relationships is really important," Miller-Travis told attendees.
Priorities That Can Be Addressed
White explained that NC WRRI works with partners across the state to provide an unbiased, research-based approach to address a range of water issues.
"Through strategic planning and engagement with our advisory committee, we ensure that our research and outreach efforts are directed toward pressing priorities that we have capacity to address," she said.
Additionally, NC WRRI research and outreach results are used in varied ways that the public may not initially realize.
"We share our results and recommendations with managers for large public water supplies, as well as with owners of private water wells," White explained. "Water quality research topics may range from E. coli to emerging contaminants and algal blooms, all issues that have been in the news and are of interest to residents across the state."
She added that the work of WRRI reveals a variety of factors that affect water quality. "For example, sediment-control measures and careful planning for appropriate landscaping at construction sites and stream restorations can reduce runoff into nearby streams," White said.
"Our multi-campus format allows us to fund research by a variety of teams, who may be engaged with diverse partners across the state," White added. "In addition to the USGS funding, we also administer research programs funded by consortia of municipalities and other water utilities that need data and recommendations on critical topics regarding drinking water and storm water."