BEAUFORT – The state attorney general's office has entered a motion to intervene in a civil case a property owner filed to allow development of a Morehead City parcel that was sold at auction in 2016 after being set aside for conservation more than 15 years ago.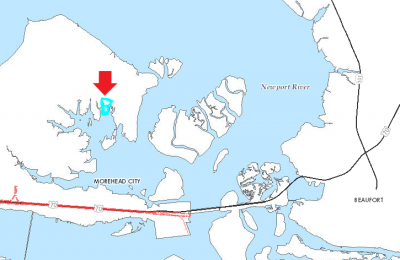 The state contends that the public's interest in the property was not voided by the sale of the property and that the attorney general is the appropriate party to protect the public's rights.
The case was scheduled to be heard March 25 in Carteret County Superior Court but was taken off the calendar to allow the parties to review the state's motion. The case is now scheduled to be heard April 29, said an official with the attorney general's office.
At issue is 12.6 wooded acres that a Morehead City developer had donated in 2003 to satisfy wetland mitigation requirements. The development company owned by David Horton, formerly of Morehead City, donated the land to a nonprofit organization whose founder died without completing the process to exempt the property from local taxes.
Horton's company received tax credits for the donation under a program that was repealed by the North Carolina General Assembly in 2013.
Beverly Pham of Morehead City, whose husband had purchased the property in a county tax foreclosure auction in 2016, had filed the case seeking a court declaration that would remove the conservation deed restriction so that the property could be developed. Pham contends that such restrictions were extinguished as a result of a tax foreclosure sale.
The state attorney general's office, in a letter to the clerk of court dated March 21 and filed the next day, asked the court to allow the state to intervene as defendant "in order to protect and maintain the conservation restriction placed in perpetuity for the benefit the benefit of the people of North Carolina …"
The state Department of Coastal Management did the initial assessment that determined the land had conservation value.