WILMINGTON — A University of North Carolina Wilmington symposium 6-8 p.m. Wednesday will focus on the aftermath of Hurricane Florence and its impact on vulnerable populations during an April 3 panel discussion with relief and recovery experts.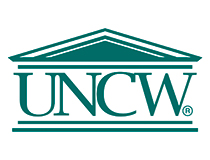 To be held in McNeil Hall, Room 1005, the eighth annual Taking the Pulse on Poverty symposium, "The Disparate Impact of Hurricane Florence," the panel will discuss how the natural disaster affected vulnerable populations across the southeastern part of the state and how the Cape Fear region is helping its community rise above inequality, according to an announcement from the university.
The
Center for Disease Control and Prevention
explains that vulnerable populations may include residents with difficulty communicating; difficulty accessing medical care; that need help maintaining independence; needs constant supervision; or may need help accessing transportation.
"I want everyone to walk away with a better understanding of the relationship between natural disasters and vulnerable populations," said Julia Waity, assistant professor of sociology, in a statement. "It is important to understand this connection to try to prevent these communities from being disproportionately impacted in the future."
Panelists include the following:
The College of Arts and Sciences, the College of Health and Human Services, the Watson College of Education, the Office of Community Engagement, the Department of Public and International Affairs, the Department of Sociology and Criminology and the School of Social Work collaborated on the symposium.