DURHAM — The state is making "significant progress" in recovering from Hurricane Florence that hit six months ago, the state Department of Public Safety announced.
Hurricane Florence survivors in North Carolina have been provided as of March 1 more than $1.2 billion in federal assistance, including from National Flood Insurance Program insurance payments; Federal Emergency Management Agency grants for temporary rental assistance, basic home repairs and other needs not covered by insurance; and U.S. Small Business Administration disaster loans for homeowners, renters and businesses.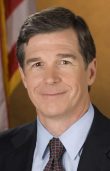 "Hurricane Florence was a devastating storm that swamped homes, businesses, farms, schools and entire communities," said Gov. Roy Cooper in a statement. "But the devastation was quickly followed by amazing acts of bravery and kindness from first responders, volunteers, and neighbors helping neighbors, and impressive cooperation among local, state and federal partners to get help to those in need. People hit hard by Florence are determined to recover and we're determined to rebuild North Carolina stronger and smarter."
FEMA provided more than 2.7 million meals and 2.6 million liters of water to the state before Hurricane Florence hit. North Carolina Emergency Management's Business Emergency Operations Center was working with private sector partners to provide resources and services following the storm and $20 million in cash donations to volunteer organizations to aid North Carolinians.
"Much progress has been made. We know much work remains and FEMA and its federal partners will continue to support North Carolina along the way," FEMA's Federal Coordinating Officer Albie Lewis, who is overseeing federal efforts in this disaster, said in a statement.
Learn More