HAVELOCK — Heavy rains inundated the collections system for the Craven County town's wastewater treatment, causing more than 40,000 gallons of untreated wastewater to discharge from a manhole on Oakwood Drive, according to a Department of Environmental Quality representative.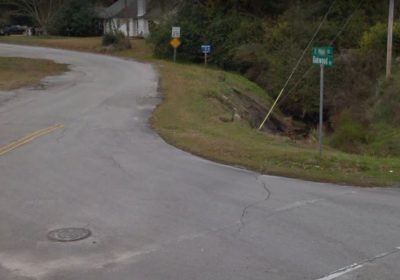 The 43,800 gallons of untreated wastewater discharged into Caps Branch, which flows into Slocum Creek in the Neuse River Basin, per the release from the town.
Bridget Munger, deputy communications director with DEQ, told Coastal Review Online that Havelock's wastewater treatment utility reported the overflow to the Division of Water Resources' Washington Regional Office at 1:30 p.m. Monday. The town reported that the overflow began around 2 a.m. Monday and ended at 1 p.m. that day.
Munger explained that the town is looking into potential design and process changes to address the recurring sanitary sewer overflows at the Oakwood Drive location during extreme rain events.
She added that this location experiences a lot of overflows. "Regional staff said it is the lowest manhole in the system, so during flooding it will quickly become inundated."
Since July 29, 2002, of the about 50 reported sanitary sewer overflows, 20 of those have been the manhole G111 on Oakwood Drive, which are recorded in the Department of Water Resources Basinwide Incident Management System, or BIMS, database.
"For more than a year, the town has utilized smoke testing, cameras and meters to identify locations where inflow and infiltration is occurring, which is the cause of the overflows," she said. "A notice of violation for this latest overflow on Oakwood Drive will be issued next week."