WILMINGTON – The third meeting of the North Carolina Department of Environmental Quality Secretary's Environmental Justice and Equity Advisory Board is Feb. 12.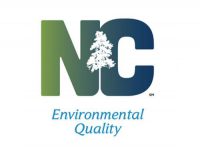 The meeting will be from 1 to 5 p.m. in Cape Fear Community College in the Union Station boardroom, 411 N. Front St.
The board, which was created to assist the department in achieving and maintaining the fair and equal treatment and involvement of all North Carolinians, will discuss during the meeting include recent hurricanes' relief efforts, cumulative impacts and subcommittee updates, according to a release from DEQ.  There also will be an opportunity for public comments.
The board's 16 members come from across the state and were selected to represent North Carolina's diverse cultures.
Learn More