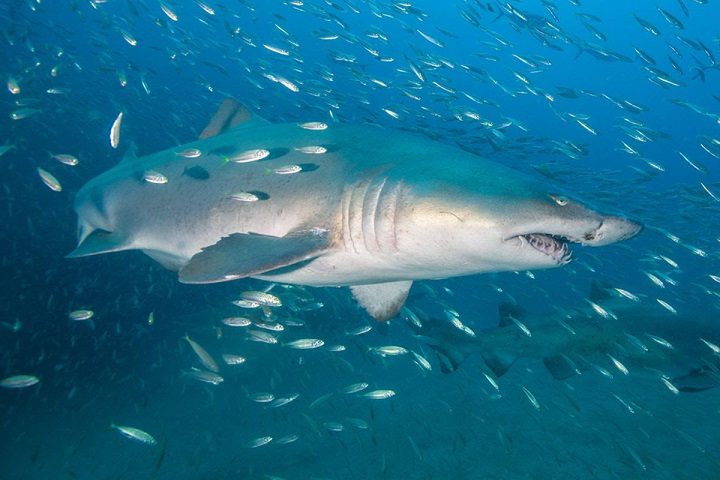 WANCHESE — Spot sand tiger sharks during a virtual dive of the state's World War II shipwrecks in the Graveyard of the Atlantic as part of a program on citizen science shark-tracking project.
The program, "Sharks, Laser Beams, and Shipwrecks: Your Role as an Underwater Shark Detective," is the monthly installment of the Science on the Sound lecture series hosted by ECU Integrated Coastal Programs and the Coastal Studies Institute, or CSI.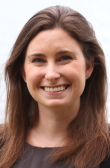 The 6 p.m. Thursday, Jan. 24, lecture will feature Avery Paxton, postdoctoral fellow and visiting scholar at Duke University Marine Lab and the Southeast Zoo Alliance for Reproduction and Conservation, or SEZARC.
Paxton's presentation, which will highlight her research on sand tiger sharks off the mid-Atlantic coast, is being held in the Coastal Studies Institute at the East Carolina University Outer Banks Campus at 850 NC 345 in Wanchese.  The presentation is free, and the public is encouraged to attend.
Attendees will learn how the team is studying sand tiger sharks using marine robots outfitted with lasers, photographs from scuba divers and more. The program will conclude by discussing opportunities for citizens to become involved and help the team solve longstanding mysteries about sand tiger sharks.
The monthly series, Science on the Sound highlights information on coastal topics and issues in northeast North Carolina.
This program will be streamed live and the online viewing audience will be able to ask the presenter questions via an online chat room.