The Trump administration announced on Tuesday a significant rewrite of a federal rule protecting wetlands and streams from pollution.

Federal Environmental Protection Agency, Interior Department and Army Corps of Engineers officials were on hand to announce the proposed rule, which revises the definition of ''waters of the United States'' under the Clean Water Act. Officials said the replacement for the Obama-era rule provides "a clear, understandable, and implementable definition" that clarifies federal authority.
"Our proposal would replace the Obama EPA's 2015 definition with one that respects the limits of the Clean Water Act and provides states and landowners the certainty they need to manage their natural resources and grow local economies," said EPA Acting Administrator Andrew Wheeler. "For the first time, we are clearly defining the difference between federally protected waterways and state protected waterways. Our simpler and clearer definition would help landowners understand whether a project on their property will require a federal permit or not, without spending thousands of dollars on engineering and legal professionals."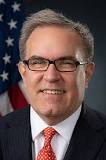 The agencies' proposal is the second step in a two-step process President Donald Trump set in motion in February 2017 with an executive order. Repealing the rule was the first step.
Under the agencies' proposal, only traditional navigable waters, tributaries to those waters, certain ditches, certain lakes and ponds, impoundments of jurisdictional waters and wetlands adjacent to jurisdictional waters would be federally regulated. It would not apply to features that only contain water during or after rainfall, groundwater, most roadside or farm ditches, converted cropland, stormwater control features and waste treatment systems.
"EPA and the Army together propose this new definition that provides a clear and predictable approach to regulating 'waters of the United States.' We focused on developing an implementable definition that balances local and national interests under the Clean Water Act," said Assistant Secretary of the Army for Civil Works R.D. James. "I have heard from a wide range of stakeholders on Clean Water Act implementation challenges. This proposed definition provides a common-sense approach to managing our nation's waters."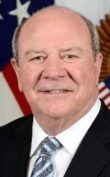 Opponents of the change say it would make it easier for polluters to contaminate vital U.S. waters.
"The Trump administration will stop at nothing to reward polluting industries and endanger our most treasured resources," said Jon Devine, director of the federal water program at Natural Resources Defense Council. "Given the problems facing our lakes, streams, and wetlands—from the beaches of Florida to the drinking water of Toledo—now is the time to strengthen protections for our waterways, not weaken them."
Wetlands will only receive protection under the new rule if they are physically connected to other jurisdictional waters. Opponents said that plan disregards the EPA's own research showing that such wetlands and ephemeral and intermittent streams affect downstream waters.
"No matter which party holds the power in Washington, the needs of America's hunters and anglers have not changed since we supported the 2015 Clean Water Rule—all streams and wetlands are crucial to supporting healthy fish and waterfowl populations that power our sports, and an entire swath of these important habitats does not deserve to be overlooked or written off on a technicality," said Whit Fosburgh, president and CEO of the Theodore Roosevelt Conservation Partnership. "Sportsmen and women will remain engaged in the public process of creating a new rule for how our smaller streams and wetlands are regulated, because our quintessentially American traditions in the outdoors depend on it."
State Farm Bureau presidents were among those who had sought the change and were in attendance at the announcement event at the EPA headquarters.
"Farmers and ranchers work every day to protect our nation's waterways and drinking water. For more than five years we have advocated for a new water rule that protects clean water and provides clear rules for people and communities to follow. This new rule will empower farmers and ranchers to comply with the law, protect our water resources and productively work their land without having to hire an army of lawyers and consultants," said American Farm Bureau Federation President Zippy Duvall.
The agencies will take comment on the proposal for 60 days after publication in the Federal Register. EPA and the Army will also hold an informational webcast on Jan. 10, 2019, and will host a listening session on the proposed rule in Kansas City, Kansas, on Jan. 23, 2019.
Once the public comment period opens, the public is encouraged to submit written comments, identified by Docket ID No. EPA-HQ-OW-2018-0149,  to the Federal eRulemaking Portal.
Learn More