OCRACOKE – Ferry passengers using the Hatteras-Ocracoke ferry should expect delays beginning Monday until late November while the state Department of Transportation works to repair dunes along N.C. 12 damaged by Hurricane Florence.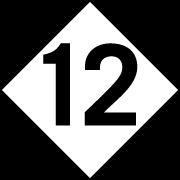 A temporary traffic management plan will be in place on Ocracoke Island while off-road dump trucks haul sand from the dredge spoil site near the ferry dock on the northern end of the island to the 1.25-mile section of affected dunes, the state agency announced Friday.  The traffic control measures are to minimize work zone hazards to the residents and visitors while large trucks and heavy equipment use the roadway of the north end of the island.
All northbound, or departing, ferry traffic will be staged at the National Park Service parking area at South Bitterswash Creek. Departing ferry traffic will need to arrive at South Bitterswash Creek 20 minutes prior to the ferry departure.  DOT is providing portable toilets for ferry passengers to use their wait.
A pilot car will escort arriving, or southbound, vehicles through the work zone to Bitterswash Creek, then allow the traffic to continue south on N.C. 12. The pilot car will then lead any departing ferry traffic from the parking area though the work zone to the ferry.
Commercial fisherman can access Quork Hammock Road, but will need to correspond with traffic control personnel onsite. Prong Road, next to the dredge spoil site, will be closed to all traffic. Ramp 59 will remain open to park service off-road vehicle permit holders, but signs will be put in place to indicate that a pilot vehicle is still needed to travel on the section of N.C. 12 near the ramp.
This temporary traffic management plan will be in place 6:30 a.m. to 7:30 p.m. Monday through Friday and some Saturdays as needed while the contractor is working.
When the work zone is not active, these traffic restrictions will be removed. The project is anticipated to be complete by December.
For real-time travel information, visit DriveNC.gov or follow NCDOT on Twitter.