WASHINGTON, D.C. –  The Trump administration advanced Thursday previously proposed changes to an Obama-era offshore oil production safety rule that petroleum companies had found burdensome.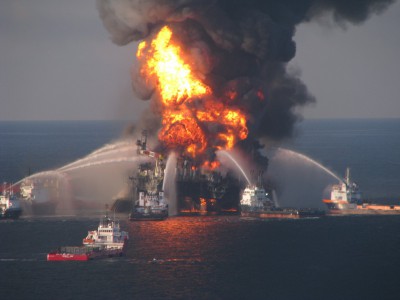 The Interior Department's Bureau of Safety and Environmental Enforcement, which was established in response to the Deepwater Horizon-Macondo oil spill in 2010, announced Thursday that the updated Oil and Gas Production Safety Systems regulations would "reduce unnecessary regulatory burdens while ensuring that operations remain safe and environmentally responsible."
The changes, which result from executive and secretarial orders in 2017, incorporate industry innovation, science and best practices, Scott Angelle, the bureau's director, said in a statement. The revisions were published for public comment in December 2017.
The Oil and Gas Production Safety Systems Rule, also known as Subpart H, addresses safety and pollution prevention equipment, undersea safety devices and safety device testing for the production of oil and gas resources on the outer continental shelf. The bureau said it analyzed all 484 provisions in the original 2016 Production Safety Systems Rule and determined that 84 of those provisions were appropriate for revision or deletion. The final rule also adds seven new provisions.
In addition to measures that reduce notifications and clarify when operators must provide documentation, the new rule sets as law a dozen updated industry standards.
The rule is to be published Friday in the Federal Register and become effective 90 days later.
The changes will not alter any parts of other rules enacted since the Deepwater Horizon incident, but the bureau has separately proposed changes to the so-called Blowout Preventer Systems and Well Control Rule.