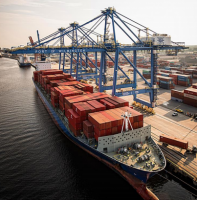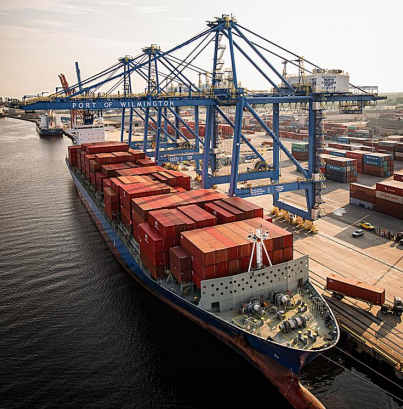 WILMINGTON —  North Carolina Port of Wilmington officials say they are looking to engage the public and federal, state and local agencies in a feasibility study on deepening the navigational channel to accommodate larger vessels.
The North Carolina State Ports Authority, which has begun a Wilmington Harbor improvement project feasibility study, is set to hold an informational meeting 5-7 p.m. Wednesday, Aug. 8, at the Coastline Conference and Event Center, 501 Nutt St.
During the meeting, the public and various agencies can participate by identifying any issues, studies needed, alternatives, procedures and other related matters.
"The feasibility study will consider effects on marine resources, protected species, water quality, fish and wildlife resources, cultural resources, essential fish habitat, socio-economics resources, coastal processes, aesthetics and recreation, and other effects to be identified through public involvement and agency coordination. Interagency Technical Working Groups will be established to provide input into the various environmental resource effects analyses being performed for the feasibility study," according to the public notice.
The Wilmington Harbor Improvement Project Section 203 Study is being conducted by the ports authority per the U.S. Army Corps of Engineers. Ports officials say a more efficient channel would modernize the port, attract more business, help mitigate East Coast congestion and help support the economies of Wilmington, New Hanover County, eastern North Carolina and the entire state.
Learn More