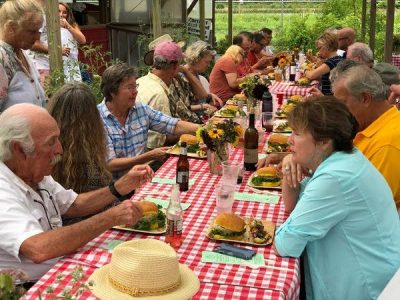 OCEAN — Carteret Local Food Network is hosting a local foods dinner Aug. 26 at the North Carolina Coastal Federation's Earthwise Farm between Morehead City and Cape Carteret.
A Farm, Food and Friends 2018 Dinner Club event, Chef Charles Park of Carteret Community College and Beaufort Grocery Co., Chef Orlando of Venice Italian Kitchen and Chef Kris Kline will be preparing the end of summer fare at the farm located at 385 J. Bell Lane, Newport.
The mission of Carteret Local Food Network is to protect and promote a local food system that builds community, supports the local economy, nurtures a healthy environment and produces healthy, delicious food.
Tickets, $30, are available at the Carteret Local Food website or by emailing CarteretLocalFood@gmail.com.  Tickets are limited to 50 for the BYOB event.
For more details, contact Libby Steadman at 252-725-7361.