MOREHEAD CITY — North Carolina is set to join a national effort that highlights the social, economic and environmental importance of shellfish.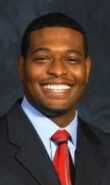 Michael Regan, secretary of the North Carolina Department of Environmental Quality, is expected to announce Thursday Gov. Roy Cooper's support for the North Carolina Shellfish Initiative during an event at the North Carolina State University Center for Marine Sciences and Technology, or CMAST. The event is scheduled for 10 a.m. until noon.
The statewide initiative is modeled after the National Shellfish Initiative, the National Oceanic and Atmospheric Administration's program to increase the shellfish population in the nation's coastal waters. The North Carolina Shellfish Initiative is being promoted as a way to advance the state's work to strengthen the coastal economy, create jobs and promote sustainable seafood and shellfish restoration.
The state initiative sets four goals: job creation, protection of water quality, protection of shellfish health and sustainable management.
The North Carolina Shellfish Initiative reflects the growing importance of shellfish conservation and the industry's benefits to the coastal economy. North Carolina is the sixth state and the first in the Southeast to follow the federal model and establish an initiative to increase shellfish.
The state shellfish initiatives are described as a vehicle to leverage partnerships, grant programs and regulatory authorities to maximize the benefits of shellfish and maintain vibrant coastal communities and healthy coastal ecosystems.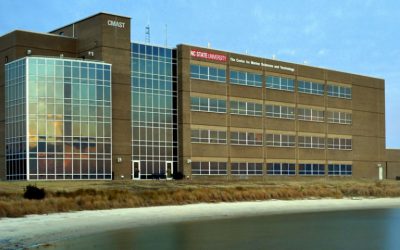 "North Carolina has a history of collaboration among public, private and academic sectors to transform ideas into actions that advance shellfish restoration and mariculture," Ken Riley, a marine ecologist with NOAA's National Centers for Coastal Ocean Science, said in a statement. "Over the last 15 years, the state has garnered public attention with significant investment in shellfish restoration and the growth of the shellfish farms.  NOAA is pleased to partner with the State contributing tools and expertise for siting shellfish farms and oyster restoration projects, which increase opportunities to sustainably harvest shellfish."
The event Thursday is open to the public and will include remarks from Regan and representatives from other federal, state and private stakeholders involved in shellfish restoration, production and research and development.
Attendees can join a short walking tour around the CMAST campus to learn more about North Carolina shellfish activities and programs from industry, agency, university and nonprofit partners. The tour will include a visit to the North Carolina Sea Grant Shellfish Farming Demonstration Center, a regional technology center and proving ground for training prospective growers such as commercial fishermen wishing to enter the mariculture industry.
For more information about the Initiative and its launch, visit ncoysters.org or contact Erin Fleckenstein with the North Carolina Coastal Federation at erinf@nccoast.org.