Updated July 10 to include event sponsor information.
MOREHEAD CITY — Nothing says North Carolina coast like fresh oysters.
The North Carolina Coastal Federation is giving folks a chance this summer to try oysters farmed in waters along the state's coast during the nonprofit organization's 2018 Pelican Awards & Taste of the Coast on Saturday, July 28, at the Crystal Coast Civic Center.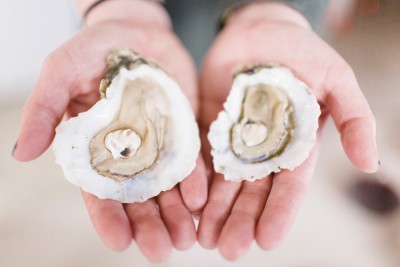 While the oysters are a highlight of the Taste of the Coast, the people and organizations being recognized for their exemplary coastal stewardship during the Pelican Awards are the stars of the show.
"In the 15 years since we've started the Pelican Awards, we've recognized more than 100 people, organizations and local governments that have made a real difference in protecting our coast and promoting coastal stewardship," Todd Miller, executive director of the federation, said in a statement. "These people and their accomplishments have helped keep our coast healthy and have worked to ensure that our coast's protection remains a priority."
The awards program will begin at 5:30 p.m. when those who have made contributions to protecting that coast will be recognized. After the program, guests can try local seafood and participate in the silent auction during Taste of the Coast.
In addition to the 11 North Carolina oyster growers that will be on hand for the event, Taste of the Coast will feature local seafood from restaurants such as the Beaufort Grocery Co.
There will be live music provided by the area band 4EverAll and a silent auction throughout the evening, including an Ocracoke getaway, a sunset cruise and more. Bidding can be done online at 32auctions.com/pelican2018. Bidding during the event will continue after the online portion closes.
Tickets are $50 for federation members and $60 for non-members and can be purchased online or by calling 252-393-8185.
This event is made possible by several community sponsors, including lead sponsor Wells Fargo.
Learn More