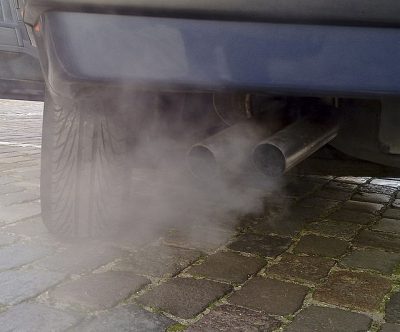 RALEIGH — Now that a new state law has the support of the Environmental Protection Agency, emissions testing during vehicle inspections will most likely be stopped in 26 counties, the News & Observer reported.
The EPA signed the proposed rule July 16, according to the state Department of Environmental Quality.
Several more steps are required before the Division of Motor Vehicles can implement the new rule, potentially taking up to five months.
State lawmakers passed in 2017 the changes as part of Senate Bill 131,  "An act to provide further regulatory relief to citizens of North Carolina."
Gov. Roy Cooper signed it into law last spring but the bill still required the EPA's approval. The push follows changes from 2015 that ended state emissions tests for cars less than 3 years old and with fewer than 70,000 miles.
With final approval, emissions testing will be removed from the following counties: Brunswick, Burke, Caldwell, Carteret, Catawba, Chatham, Cleveland, Craven, Edgecombe, Granville, Harnett, Haywood, Henderson, Lenoir, Moore, Nash, Orange, Pitt, Robeson, Rutherford, Stanly, Stokes, Surry, Wayne, Wilkes and Wilson.
The testing would still be required in the following 22 counties: Alamance, Buncombe, Cabarrus, Cumberland, Davidson, Durham, Forsyth, Franklin, Gaston, Guilford, Iredell, Johnston, Lee, Lincoln, Mecklenburg, New Hanover, Onslow, Randolph, Rockingham, Rowan, Union and Wake.
Learn More