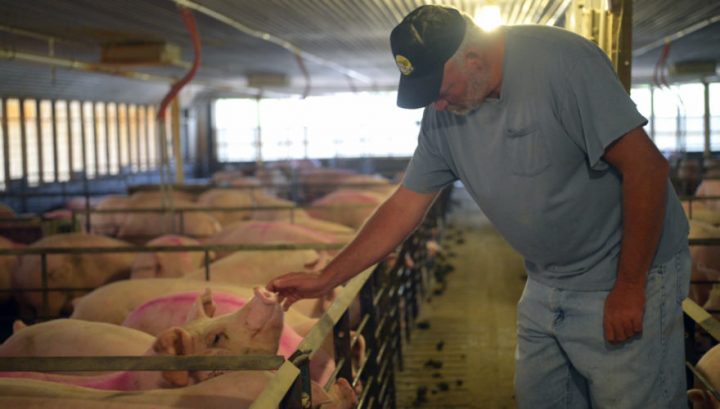 Reprinted from North Carolina Health News
North Carolina legislators once again have moved to reduce this state's pork industry exposure to nuisance lawsuits.
House members on Thursday approved the NC Farm Act of 2018, which includes provisions that would tightly restrict when neighboring property owners can file nuisance lawsuits against farms producing odors or other noxious conditions.
The bill passed in the Senate late Thursday without debate, despite claims by opponents on both sides of the aisle in recent days that it improperly weakened the property rights of state residents.
"I read this provision to actually be protective of private property rights not to harm private rights," Rep. Kelly Hastings, R-Cherryville, said Thursday, expressing support before the 65-42 affirmative House vote.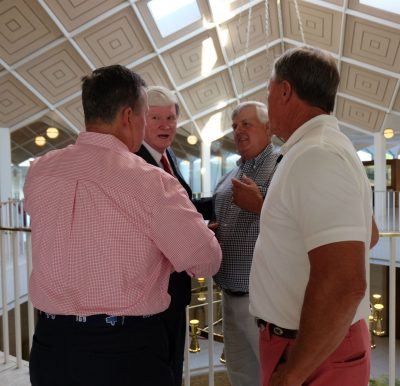 Led by Rep. Jimmy Dixon, R-Warsaw, and Sen. Brent Jackson, R-Autryville, supporters said more limits on the nuisance suits are imperative after hog farm neighbors in Bladen County in April won the first of 26 nuisance cases pending against Murphy-Brown LLC, the hog-farming division of Smithfield Foods.
Those cases allege that Smithfield, now owned by WH Group of China, has not invested in waste management upgrades on more than 1,000 farms that raise its hogs in eastern North Carolina. That's despite neighbors' decades-long complaints about odors and other impacts from their open-lagoon and field-spraying systems.
No one was more passionate in opposition Thursday than Rep. John Blust, R-Greensboro. A lawyer who is retiring from the General Assembly this year, Blust spoke at length, urging fellow legislators to take more time to assess whether the measure was necessary and fair.
"We're taking a side in a dispute, saying we, we in the legislature … know better than the court. We know better than the facts. We know better than the law," Blust said. "We're going to protect one litigant, and we're going to say to the other: 'You don't matter. You don't count.'"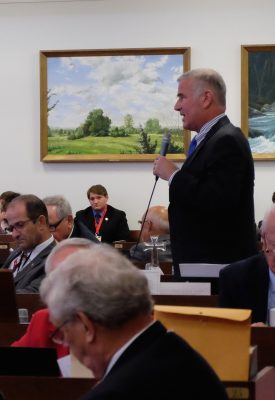 "It's because the one side has the ear of the powers that run this institution," he added.
House speaker Tim Moore, R-Kings Mountain, fired back, noting that all legislative rules were followed in the hearing of the bill, which was heard in Senate and House committees before votes in each chamber.
Vigorously supported by Agriculture Commissioner Steve Troxler, the nuisance limits in the bill build on a law passed last year that strictly capped payments in such lawsuits. The new measure would prohibit a plaintiff from obtaining punitive damages in court unless a farm was implicated in criminal convictions or government enforcement actions.
In addition, only people living within half a mile of a farm can file such lawsuits. And they must act within a year of a farming operation starting or undergoing a "fundamental" change.
Existing state right-to-farm law says changes in ownership, size or what's produced on a farm do not qualify as fundamental changes.
Thursday's vote came as a second hog-farm nuisance trial is underway just a few blocks away from the General Assembly in Raleigh. Among witnesses questioned in U.S. District Court under oath there this week was Gregg Schmidt, Smithfield's hog product division president.
In a May letter from Schmidt to North Carolina growers that Smithfield hires to raise its hogs, the executive described the successful lawsuit as a massive threat, according to a federal court filing.
This story is provided courtesy of North Carolina Health News, a website covering health and environmental news in North Carolina. Coastal Review Online is partnering with North Carolina Health News to provide readers with more environmental and lifestyle stories of interest about our coast.