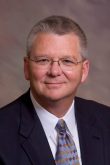 MOREHEAD CITY — Jim Browder has been named executive director of the Crystal Coast Tourism Development Authority, or TDA,  the organization announced Tuesday. He will begin July 10.
As executive director, Browder is to be responsible for prospecting for new business, identifying emerging industry trends and opportunities and working closely with Visit NC, the state's official travel website, and area industry partners. Browder is to develop and implement a plan for increasing occupancy at accommodations here.
"We are thrilled to welcome Jim as executive director," TDA Chair Casey Wagner said in a statement. "His experience, energy and knowledge of the market will prove invaluable; we are excited to work alongside Jim and to usher-in a new phase of growth and development."
Browder replaces longtime TDA director Carol Lohr who recently retired. He has served as director of sales and marketing for Hyatt Hotels & Resorts, Pratt Hotel Group, Benchmark Hospitality and Interstate Hotels & Resorts; president of the Lexington Convention and Visitors Bureau; and most recently as general manager and executive director for Tamarack: The Best of West Virginia, an arts and crafts venue in Beckley, West Virginia.
"The Crystal Coast TDA has been very fortunate to have had a great leader for the last 29 years who has accomplished so much for the area. My goal is to build on the past success of the TDA, working with the lodging community and the area's key attractions to position The Crystal Coast as a multifaceted year-round destination," said Browder in the release. "I'm honored to lead the tourism efforts for The Crystal Coast, working with the sales team, the Marketing Committee, the Board of Directors and other tourism partners to effectively bring record numbers of visitors to North Carolina's gem."