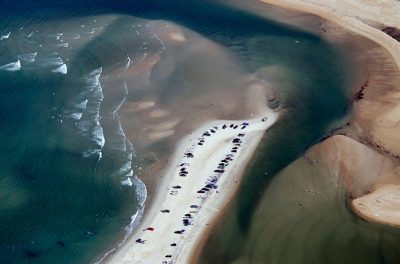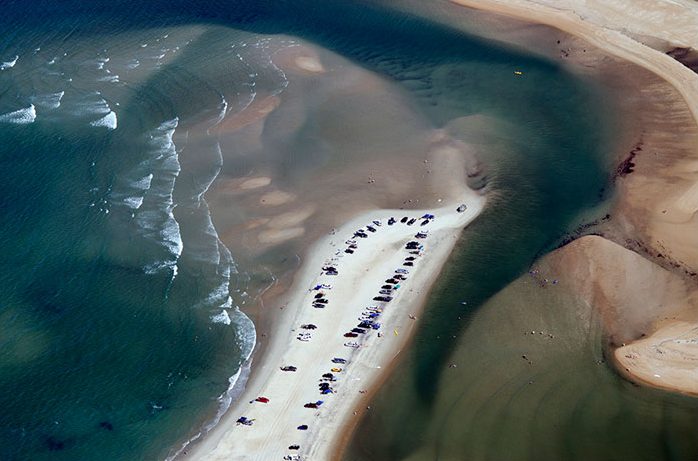 Though there was a temporary wildlife protection area of about 500 meters put in place Saturday near the tip of Cape Point to protect nesting least terns, more than 90 percent of ORV beach routes remain open for use.
Cape Hatteras National Seashore announced via Facebook Friday that Off Road Vehicles, or ORV, and pedestrians will be able to travel just shy of three-quarters of a mile south of Ramp 44. This is the first time that the Cape Point area has had an ORV restriction in the past 660 days.
"Cape Hatteras National Seashore understands the tip of Cape Point is a very important area for visitors," according to the announcement. "While it is not possible to provide an exact date for when ORV access all the way to Cape Point will be restored, be assured that seashore staff will actively monitor the nesting shorebirds daily in order to ensure appropriate protection buffers are maintained and to be able to reopen the area as soon as possible."
Currently, there are more than 90 percent of ORV beach routes, about 25 to 26 miles, available for use.  The seashore has also constructed multiple new ORV ramps, many of which open at 6 a.m., an Inside Road between Buxton and Frisco, and a bypass road south of Ramp 44 to enhance ORV access, according to the seashore's website.
While the southernmost tip of Cape Point is closed to protect nesting shorebirds, ORV users can still access a large area toward Cape Point and north of Ramp 43. Additionally, 13 miles in front of the villages are open for non-motorized activities, along with 20 more miles spread across the seashore.
In addition to ORV access, the seashore offers recreational activities such as beach recreation, including swimming, sunbathing, shell collecting, etc; fishing from the surf, boats and piers; lighthouse climbing; interpretive programs with a park ranger; camping; hiking; kayaking; watersports such as surfing, windsurfing, kiteboarding, etc.; and wildlife viewing.
The seashore will be hosting special programs during Memorial Day weekend on Ocracoke Island, Hatteras Island and Bodie Island.
On Ocracoke on Monday, May 28, Crabbing with a Ranger, Barrier Island Nature, Pirates! and Ocracoke After Dark will be offered.
At Hatteras Island, visitors can climb Cape Hatteras Lighthouse daily, learn about Barrier Island Dynamics, hear daily a Cape Hatteras Light Station Talk and Fish with a Ranger on May 28.   In addition, Bodie Island Lighthouse Climbing takes place daily.
Times and details about the program are on the seashore's website.
Learn More