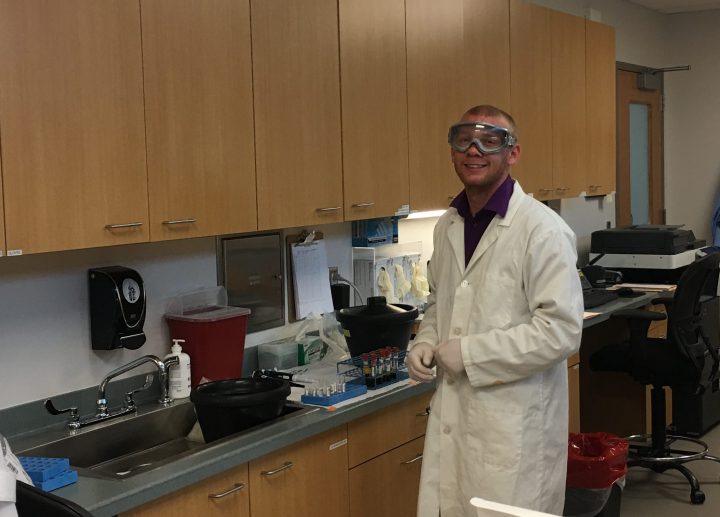 Since last summer, state and federal regulators have provided an increasing flow of answers to many urgent questions posed by the discovery of fluorochemicals such as GenX in the Cape Fear River and downstream water systems.
For example, they know those chemicals came from the Chemours plant at the Fayetteville Works on the Bladen-Cumberland county line. They connected contaminated groundwater near the site, at least in part, to Chemours' air emissions. They are deep into investigations to determine whether any rules were broken by Chemours and DuPont, which created Chemours as a separate company in 2015.
A vital question remains largely unresolved: What risks to human health are posed by these substances, which have contaminated water in Southeastern North Carolina since at least 1980?
An important step toward an answer is underway at labs in North Carolina State and East Carolina universities and the U.S. Environmental Protection Agency's National Exposure Research Laboratory in Research Triangle Park. There, scientists led by N.C. State professor Jane Hoppin work to analyze blood drawn last November from about 300 New Hanover County residents who likely drank water containing GenX and some of the 16 related substances under examination.
The researchers announced this month they found at least some of the substances in tap water sampled at the homes of most participants. By the end of summer, they hope to say whether those chemicals showed up in people's blood. Tests on urine await development of analytical tools.

"I think this is the first GenX study (on humans) because no one was thinking about GenX until last year," said Hoppin, deputy director of the Center for Human Health and the Environment, or CHHE, at N.C. State. "Most epidemiologists would want to know more about the analytical method for blood and urine and what the half-life (or time to excrete half the substance) was before they would design the study. Since we are actually creating the analytic method, based on ones for other chemicals, we are the first to do this work."
In addition to testing for GenX and other fluorochemicals, researchers will check thyroid and liver function and cholesterol levels. Previous research linked changes in those to exposure to some fluorochemicals, including PFOA, or C8, the substance GenX replaced.
C8 contamination in the mid-Ohio Valley sparked a series of regulatory and legal actions, including a class-action lawsuit filed in 2001 alleging C8 from DuPont's Washington Works plant in Parkersburg, West Virginia, tainted water supplies of about 80,000 people in Ohio and West Virginia. DuPont settled in 2004, funding a $70 million health project that included tests on people affected, analyzed by the C8 Science Panel.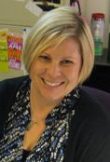 "The C8 Science Panel study found probable links between PFOA and thyroid disease and high cholesterol," said GenX research team member Jamie DeWitt, a professor in the department of Pharmacology and Toxicology at ECU. "We also know that these chemicals as a class are typically associated with liver toxicity in experimental animal models, and some studies of PFOA-exposed human populations also have identified changes in markers of liver health.
"Then you go to the literature and determine what other studies have found," DeWitt said. "They found positive associations between these health outcomes and levels of PFOA in the serum. GenX replaced PFOA. It makes sense to evaluate similar health outcomes for similar compounds."
Differences in scale between the C8 Science Panel study and N.C. State's mean determinations about "probable links" are less likely for GenX or the other substances. The C8 panel spent millions of dollars from a legal settlement to look at more than 69,000 people. Hoppin's group has $275,000 from the National Institute of Environmental Health Sciences and about 300 participants.
"We are doing an enormous amount of work on a very short time frame for not very much money," Hoppin said.
Even so, comparisons between fluorochemical levels in the study group and biological markers or other factors about them may provide signals pointing to promising avenues for future research.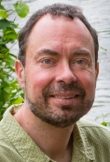 "I think that the NCSU GenX study should be primarily viewed as an exposure study: If GenX and other fluoroethers are ingested via the drinking water, are the compounds detectable in people's blood and urine?" said Detlef Knappe, an N.C. State professor on the research team. "Once we know that, we will assess whether individuals with higher fluoroether levels have altered levels of clinical measures such as those related to thyroid and liver function that are frequently associated with exposure to more well-studied fluorochemicals such as PFOA."
Despite their differences, the C8 study and this one on GenX share a crucial feature: Both study groups comprise people exposed to fluorochemicals in their drinking water, from DuPont in the case of C8 in Ohio and West Virginia and from its spin-off Chemours for GenX in New Hanover County.
"Epidemiology is a mostly observational science as we can't dose people with things and see what happens," Hoppin said. "Most people don't like to feel that they are part of an experiment: natural or otherwise. So epidemiology studies the world as it happens: Some people smoke. Some people are exposed to GenX. Others run marathons.
"By studying the real world, we can generate real-world answers, but we have to deal with all those uncontrolled factors that you wouldn't have in an experiment.
"The only way that we will be able to study these chemicals is to look among people who have been exposed."
Dr. Alan Ducatman, a professor of environmental health sciences at West Virginia University's School of Public Health, led a team that created a public website summarizing information from the medical tests of those affected by C8 contamination in Ohio and West Virginia.
Ducatman said while people may be anxious for Hoppin and her team to finish, the work takes time.
"The capability to create the 'natural experiment' — the unintended but very real exposures in this watershed — happens much faster and much more completely than the ability to fund studies, which takes time, and do studies that measure the outcome, which takes a lot more time," Ducatman said. "Impatience is human and reasonable. It is not going to speed things up, however. The slower speed of the environmental science is not because the research team would not like to go faster. It is dictated by what is possible to do."
Take blood, for instance. Analysis occurs on a "brand new" mass spectrometer at EPA's Research Triangle lab, but there's no ready recipe at hand to analyze blood for the presence of several of these substances, including GenX. In those cases, the team must adapt existing methods.
"Before they go to the mass spectrometer, we need to do some extraction to remove the protein and other parts from the blood to make it easier to detect GenX," Hoppin said. "But before we do all that, we need to be sure that the method that we plan to use can detect GenX and other fluorochemicals at the levels present. So, we need to do some initial analysis to be sure that we can see something. And, of course, we need to talk to each other, look at the preliminary results and think about them before we use our precious samples that we have collected from individuals.
"Since we are actually creating the analytic method, based on ones for other chemicals, we are the first to do this work. Regularly I receive calls asking about labs for GenX. And, then there's the issue of half-life: No one wants to go to their precious samples and run an analysis where you are unlikely to detect something. So our study will provide these key pieces of information to conduct further study of these compounds."
Other researcher team members include Dr. David Collier and C. Suzanne Lea, both ECU professors, and from N.C. State postdoctoral researcher Nadine Kotlarz, professor Robert Smart and Katlyn May, director of CHHE's Community Outreach and Engagement Core.
Reflecting County Demographics
A number of organizations have been tapped to help recruit participants and provide staff and facilities in Wilmington to take the samples and communicate results. Those include Cape Fear River Watch and the New Hanover County Health Department and the University of North Carolina Wilmington.
The team had hoped to recruit 400 people, as reflective as possible of New Hanover County's demographics.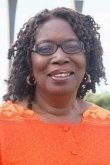 New Hanover County NAACP President Deborah Dicks Maxwell said that despite disseminating information at meetings, on social media and in emails, "they still had a low turnout of African-Americans. I thought the numbers would have been higher, given the amount of outreach that was done.
"It might have been scheduling," said Maxwell, who did not participate because of a conflict on the sample dates. "It could have been trust. I think the community is pretty aware of GenX."
She said the group plans to try again at a health fair from 11 a.m. to 3 p.m. May 5 at MLK Center in Wilmington. That's when Maxwell plans to enroll herself.
"We can't see how this impacts African-Americans unless they hold out their arms and have their blood taken," Maxwell said. "It might be different for us than others, but the only way to find out is for us to participate."
Front page featured photo: Steve Johnson/Flickr