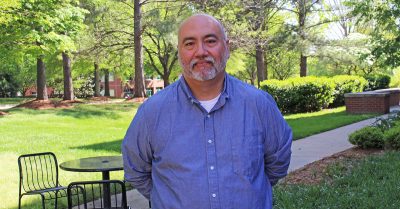 RALEIGH — Frank Lopez is the new extension director for North Carolina Sea Grant and the state's Water Resources Research Institute, Sea Grant announced Friday.
Based at North Carolina State University, Lopez manages the programs' extension and education team members in Raleigh, Wanchese, Morehead City and Wilmington.
Sea Grant provides research, education and outreach opportunities relating to current issues affecting the North Carolina coast and its communities. The state's Water Resources Research Institute, or WRRI, is a multi-campus program of The University of North Carolina System and is administered at the land grant institution N.C. State University.
"We are thrilled to have Frank in this joint leadership role," Susan White, executive director for both programs, said in a statement. "He brings strong experience in management and partner collaborations, as well as a mix of coastal and freshwater expertise."
Lopez previously served as program administrator of the Old Woman Creek National Estuarine Research Reserve in Ohio. There, Lopez worked with decision makers dealing with topics such as stormwater management.
"It is extremely exciting to come 'full circle' to where my coastal management experience began, working with and for the people of the State of North Carolina," Lopez said.
Lopez, who has his master's from the University of North Carolina Chapel Hill, applied through the North Carolina Sea Grant to be a National Oceanic and Atmospheric Administration Coastal Management Fellow. The national program assigned him to South Carolina's coastal management program, where he worked on stormwater best management practices and within the agency's coastal pollution program.
From Texas, he has a bachelor's in public administration from West Texas A&M, along with an associate's degree in mass communication from Amarillo College.