EASTERN N.C. – Breathing is easy in Wilmington and the New Bern-Morehead City area, according to the American Lung Association's annual State of the Air report released nationwide Wednesday. But ozone pollution nationwide worsened significantly in 2014-2016, compared to the previous report.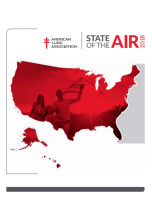 Wilmington tied for first for cleanest metropolitan areas in the country for ozone and for the cleanest metropolitan areas in the country for 24-hour particle pollution. The coastal city also ranked 174th for annual particle pollution out of 187 metropolitan areas. Wilmington was one of only six cities that qualified for the status of cleanest. To rank as one of the nation's cleanest, a city must experience no high ozone or high particle pollution days and must rank among the 25 cities with the lowest year-round particle pollution levels during 2014-2016.
The New Bern-Morehead City area also tied for first for cleanest metropolitan areas in the country for ozone.
For other metro areas, the report found ozone pollution worsened significantly due to warmer temperatures, while particle pollution generally continued to improve in 2014-2016.
The 19th annual national air quality "report card" found that 133.9 million Americans – more than four in 10, or 41.4 percent – lived in counties with unhealthful levels of either ozone or particle pollution in 2014-2016, placing them at risk for premature death and other serious health effects such as lung cancer, asthma attacks, cardiovascular damage and developmental and reproductive harm.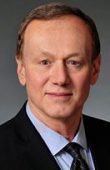 "Near record-setting heat from our changing climate has resulted in dangerous levels of ozone in many cities across the country, making ozone an urgent health threat for millions of Americans," said American Lung Association National President and CEO Harold P. Wimmer. "Far too many Americans are living with unhealthy air, placing their health and lives at risk. The 'State of the Air' report should serve as a wake-up call for residents and representatives alike. Everyone deserves to breathe healthy air, and we must do more to protect the air we breathe by upholding and enforcing the Clean Air Act."
Each year, State of the Air reports on the two most widespread outdoor air pollutants, ozone pollution and particle pollution. The report analyzes particle pollution in two ways: through average annual particle pollution levels and short-term spikes in particle pollution. Both ozone and particle pollution are dangerous to public health and can be lethal. But the trends reported in this year's report, which covers data collected by states, cities, counties, tribes and federal agencies in 2014-2016, reflect the ongoing challenges to reduce each pollutant in the changing political and outdoor climate.
The Lung Association warned of ongoing threats to the nation's air quality, including steps to roll back or weaken enforcement of key safeguards required under the Clean Air Act. Those threats include changes to weaken the Clean Air Act itself; undercut the agency's reliance on health science to inform policy making; and roll back existing cleanup requirements for cars, trucks, oil and gas operations and power plants, including the Clean Power Plan, to limit carbon pollution and address climate change.
Learn More