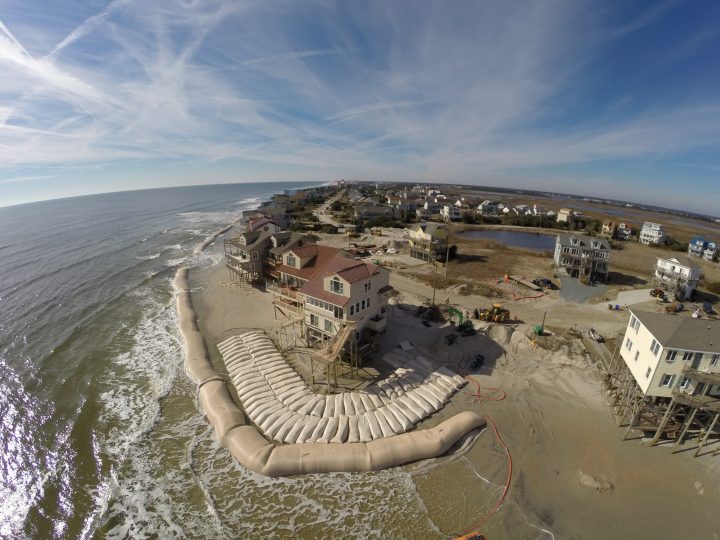 NORTH TOPSAIL BEACH – The town board of aldermen is expected next month to consider a contract for repairs to the sandbag revetment put in place years ago to protect beachfront homes from erosion.
Arendell Engineers of Morehead City has expressed interest in taking the job with conditions, and a town committee has approved recommending the contract to the board of aldermen, the Jacksonville Daily News reported. The board is set to meet at 6:30 p.m. April 5 in the town hall.
The town in December reached a tentative resolution to a lawsuit filed in May 2015 regarding shoreline restoration projects at the north end of town. As part of the deal, the plaintiffs were to collectively pay $450,000 toward sandbag revetment work with the town chipping in another $200,000 in money already budgeted for the project. The work includes hiring a third-party engineer to develop a scope of work to "enhance" the existing sandbag revetment until a terminal groin can be built at the north end.
Learn More