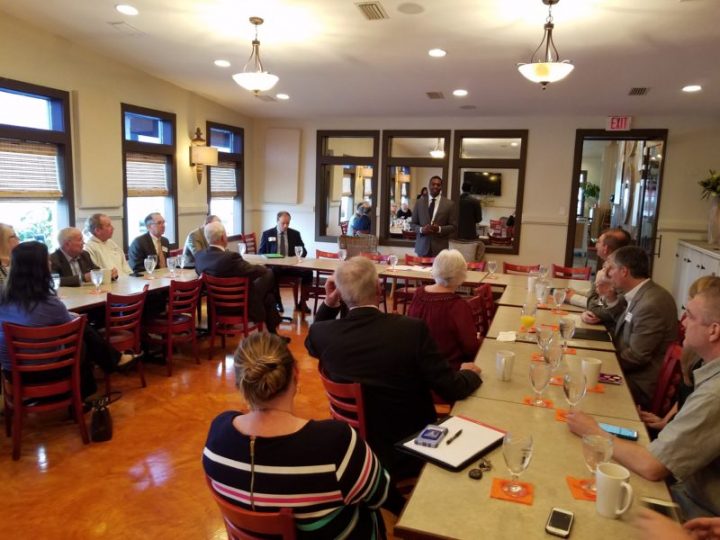 Reprinted from Outer Banks Voice
KILL DEVIL HILLS — Around two dozen Dare and Currituck leaders met Tuesday with North Carolina Secretary of Environmental Quality Michael Regan to discuss battling the Trump administration's efforts to ramp up exploration for offshore oil and natural gas.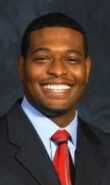 "Gov. Cooper and I are not going to sit quietly in Raleigh. We're going to try to leverage these opportunities with people who work, play and live in this precious area to get their voices activated," Regan said after the gathering at Rooster's Southern Kitchen.
"We cannot be successful sitting on the sidelines, and the governor and I don't plan to do that. We plan to make the case that our precious resources don't need to be put in harm's way for an effort the state will not benefit from," Regan said.
The meeting, which was organized by the Outer Banks Chamber of Commerce, was the first of multiple stops in coastal counties by Regan on Tuesday. He was scheduled to make an appearance with Hyde County officials in Swan Quarter in the afternoon.
The gatherings come ahead of a Department of Interior forum to be held Monday in Raleigh, which is currently the only session set for North Carolina.
Earlier this month, Dare County Board of Commissioners Chairman Bob Woodard, Nags Head Mayor Pro Tem Susie Walters, Chairperson of the N.C. Coastal Resources Commission and Nags Head Commissioner Renee Cahoon joined Regan, Cooper and others from along the coast at a meeting with U.S. Interior Secretary . Ryan Zinke at the Executive Mansion in Raleigh.
The group stressed that offshore drilling would put North Carolina's $3 billion coastal economy, 22 barrier islands and millions of acres of estuaries at risk.
"I thought we were winning the day with our argument with science and the economics and the environmental aspects and I was optimistic leaving that meeting, but we are left with only one public hearing in Raleigh," Regan said. "I don't think that's adequate."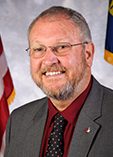 Also at Tuesday's discussion were mayors Ben Cahoon of Nags Head, Bobby Owens Jr. of Manteo and Shelia Davies of Kill Devil Hills, Dare commissioners Woodard, Wally Overman, Danny Couch and Rob Ross, Currituck Commissioner Mike Payment, and representatives from various other local civic, business and environmental groups.
"One of the chief carrots that's being dangled in front of North Carolina is the financial benefits," Couch told Regan. "I'm seeing deep water port Norfolk, deep water port Charleston. Tell us how we can grasp whether or not there will be any economic benefit."
"Absent some guarantee up front from the federal government, we probably have to sue just as hard for royalties as we are having to sue to fight (against drilling)," Regan said.
 Gov. Cooper and N.C. Attorney General Josh Stein have threatened to take legal action against the federal government if they move forward with any plans to allow more seismic testing or, eventually, drilling.
The discussion also centered on reiterating to Washington the economic impact that drilling could have if there is an accident similar to the Deepwater Horizon explosion in the Gulf of Mexico in 2010.
"We have to drive home that this will be hopefully the third year in a row that we have $1 billion in tourism on the Outer Banks," said Woodard. "If we have one oil spill, it goes away."

"What are the Tess Judges' of the world going to do with her hotels? What are the 300 restaurants from Hatteras to Duck going to do, who are they going feed? 35,000 people are going to support 300 restaurants? I don't think so," Woodard said.
A lack of statewide, bipartisan unity in North Carolina in opposition to drilling was also brought up at the meeting with the governor and Zinke on Feb. 5.
Zinke said a united front in opposition was the reason why Florida was being exempted from the discussion.
Renee Cahoon said Brunswick County commissioners voted to stay neutral in the matter, while Currituck is still considering whether to pass a resolution, according to Payment.
"They are a big part of the tourism picture. You need to talk to your counterparts and be part of a united North Carolina," Cahoon said.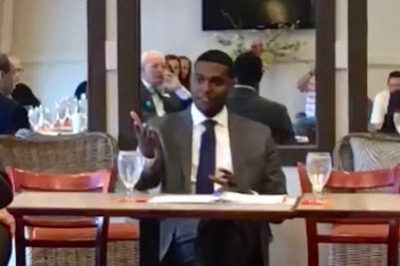 Both U.S. senators Richard Burr and Thom Tillis, and Reps. George Holding of Raleigh, David Rouzer of Johnston County, Ted Budd of Davie County, Robert Pittenger of Charlotte, Richard Hudson of Concord and Mark Walker of Greensboro have been open about allowing North Carolina to be included in oil and gas exploration.
Woodard said that the state House and Senate leadership, and local General Assembly members Sen. Bill Cook and Rep. Beverly Boswell, have also shown their support for drilling.
At least 30 coastal communities have passed resolutions opposing drilling, joining hundreds of businesses and a bipartisan group of North Carolina's Congressional delegation.
Gov. Cooper sent a letter on Jan. 20 requesting not only the additional meetings, but the same exemption that Zinke had granted to Florida.
Dare County and nearly all the municipalities have passed or are considering resolutions asking for additional input opportunities and an exemption for the cost.
This story is provided courtesy of the Outer Banks Voice, a digital newspaper covering the Outer Banks. Coastal Review Online is partnering with the Voice to provide readers with more environmental and lifestyle stories of interest about our coast.