RALEIGH – The state Division of Coastal Management announced Friday it had awarded more than $1.6 million to 14 local governments to improve public access to coastal beaches and waters.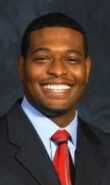 "We want people to be able to enjoy North Carolina's beautiful beaches and waterways," Department of Environmental Quality secretary Michael Regan said in a statement. "These funds will allow for much greater access to our beaches and waterways, which helps visitors and bolsters coastal economies."
The division awarded grants to the following local governments:
Plymouth received $144,800 to install a pier, a kayak launch, parking areas, a walkway, lighting, signage and other amenities at a site on the Conaby Creek.
Pasquotank County received $80,000 to renovate a boardwalk trail and a kayak launch along the Pasquotank River.
Kill Devil Hills received $37,575 to build an observation deck and a walkway with stairs at the Ferris Avenue beach access. The town also received $46,425 to elevate a gazebo and install a connector ramp and a walkway with stairs at the Glenmere Avenue beach access.
Windsor received $102,773 to install a boardwalk with fishing pier extensions on the Cashie River.
Atlantic Beach received $28,250 to install a boardwalk that will improve pedestrian access at Tom Dow Memorial beach access.
Morehead City received $12,800 to replace a dock and wave attenuator at the South 10th Street water access on Bogue Sound.
Havelock received $107,250 to extend the parking lot, implement stormwater improvements and post educational signage at Slocum Creek Waterfront Park.
Brunswick County received $200,000 to build a boardwalk, a pier and a kayak ramp at Holden Beach Park.
Caswell Beach received $103,505 to add additional parking to the Oak Island Lighthouse beach access.
Oak Island received $300,000 to repair the Yaupon pier that was severely damaged during Hurricane Matthew.
Ocean Isle Beach received $42,919 to install an eight-foot-wide wheelchair access at the Ocean Isle Beach Community Center.
Shallotte received $250,000 to construct a boardwalk along the Shallotte River.
Wrightsville Beach received $165,000 to construct permanent restrooms for the Wynn Plaza area of Wrightsville Beach.
The Public Beach and Coastal Waterfront Access program provides matching funds to local governments in the 20 coastal counties. Governments that receive grants must match them by contributing at least 25 percent toward the project's cost.
Funding for the grant program comes from the North Carolina General Assembly through the state's Parks and Recreation Trust Fund. Access projects may include walkways, dune crossovers, restrooms, parking areas, piers and related projects. Funds also may be used for land acquisition or urban waterfront revitalization. Staff with the state Division of Coastal Management selected the recipients based on criteria set by the N.C. Coastal Resources Commission.
The grant program has provided more than $45 million for more than 432 public waterfront access sites since the program began in 1981.
Learn More