WILMINGTON – There were two common refrains at the GenX forum in Wilmington Wednesday night: that there are many unknowns about the effects the compound will have on human health and that it is up to each individual to determine if they want to continue to drink and use the public water in which the chemical has been detected.
The opposition of these two ideas was an obvious cause of frustration for many of the 450 people gathered at the University of North Carolina at Wilmington's Kenan Auditorium.
The event was hosted by WHQR News 91.3, WWAY-TV News and StarNews Media, which earlier this month broke the story about GenX, an unregulated chemical compound made by The Chemours Co. A 16-member panel of scientists, environmental advocates, elected officials and health officials answered questions from the audience. Topics included legal implications and economic effects, but again and again the question "Would you drink the water?" was posed to panelist after panelist.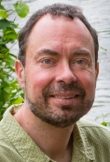 GenX has received much of the attention in recent weeks, but the larger issue is that it is one of several similar chemicals found in the drinking water of an estimated 250,000 people in Brunswick, Pender and New Hanover counties, said Detlef Knappe, a professor at North Carolina State University. He was on the team that collected water samples upstream and downstream of the Fayetteville Works industrial complex that is home to Chemours and other companies. While this perfluoroalkyl compound wasn't found upstream, it was detected downstream and in the treated water supply at Cape Fear Public Utility Authority. The concern is because these chemicals are similar to other perfluoroalkyl substances that have been tied to kidney and testicular cancers, ulcerative colitis and other health conditions.
These so-called legacy compounds, perfluorooctanoic acid, or PFOA, and perfluorooctane sulfonate, or PFOS, have been extensively studied for their health effects, according to Jamie DeWitt, a toxicologist and associate professor at the Brody School of Medicine at East Carolina University. She wasn't on the panel, but has been following the issue.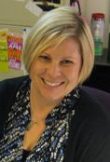 "The U.S. Environmental Protection Agency has determined that developing organisms are most susceptible and established drinking water health advisory levels to protect developing organisms, such as embryos and infants who are breast feeding or formula feeding," DeWitt said. Other health agencies have determined they are carcinogens and immune hazards to humans. "Taken together, these assessments demonstrate that a certain level of exposure to these compounds is associated with a risk of developmental toxicity, immunotoxicity, and/or cancer."
In response, the industry has been moving away from these compounds in favor of others. GenX is a replacement for PFOA, Knappe said. "These new chemicals have not been studied very much. "There's no meaningful health data at all. Despite this, the chemical is everywhere," he said. You can find them in fast food wrappers, non-stick coating, water-repellent fabric and foam used in fire fighting.
"There should be cause for concern because it's impossible to say right now how fast we can eliminate them from our bodies," he added.
"It isn't just this one, it's a cocktail of compounds," said Larry Cahoon, one of the panelists and a professor at UNCW. Many of them are difficult for the layperson to understand, or even pronounce. There aren't a lot of published studies, but Cahoon said he is aware of some studies from Swedish scientists that are in the works and early indications suggest serious health consequences, he said.
"Thirty-three years I've been drinking the water and raised two children on it. You better believe I'm concerned," Cahoon said.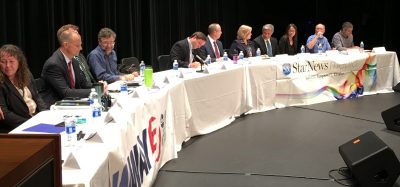 "PFOA and PFOS represent only two compounds in a family that includes thousands of compounds," DeWitt said. There isn't enough information to confidently assess the health hazards. "Some of the compounds are likely to be less toxic than PFOA and PFOS, but some may be more toxic," she said. "We also don't know how these compounds influence health when they are part of a mixture, which is likely what really exists in the environment."
Answers are on the way, but it could take years for a more comprehensive understanding, Cahoon said. Chemours announced last week that it had stopped discharging GenX into the Cape Fear River, the source for most of the Cape Fear utility's drinking water, and more sampling and investigation is underway at the Environmental Protection Agency and the North Carolina Department of Environmental Quality.
At the forum, both Phillip Tarte, director of New Hanover County's Health Department and Dr. Phillip Brown, chief physician executive at New Hanover Regional Medical Center, said there will likely be a closer look at data about illness trends in the area. "But it may take a long time to sort out a pattern," Brown said.
"I don't think anyone is considering the whole picture yet," said Mike Giles, one of the panelists and a coastal advocate with the North Carolina Coastal Federation. There's a concern about drinking the water, he said, but we do much more with it. "We water our gardens with it, we cook with it. And what about the environment? What's the impact on wildlife and pets?"
The chemical could have a profound effect on animals, Cahoon said. "Pets don't have the detox mechanisms that we do."
"This probably leaves people wondering what to do? Should they drink the water or not? In my opinion, they shouldn't even have to make that choice," DeWitt said. "We pay for safe water here in the U.S. and we should have confidence that our water is safe for us to drink, which means that potentially harmful chemicals should be thoroughly tested before they are allowed into the environment."
Kemp Burdette, the Cape Fear Riverkeeper, made a similar point during the discussion. "The way it's happening is backwards," he said, that the testing and assessment are coming after it's already in the river and drinking water.
In the meantime, though, Knappe is also often asked if he would drink the water. He suggests an under-the-sink, reverse-osmosis system to treat water for drinking and cooking.
"I would use the tap water for bathing, dish washing and laundry," he said. "I would get a rain barrel for my garden."
Learn More