TOPSAIL BEACH – As Topsail Beach gears up for another round in court over the town's repealed dune-protection ordinance, questions linger about what legislative action may be taken that could tighten rules on oceanfront building.
A provision intended to address the town's ongoing row over its defunct dune ordinance has been wiped from House Bill 56, an environmental amendments bill currently in the Senate.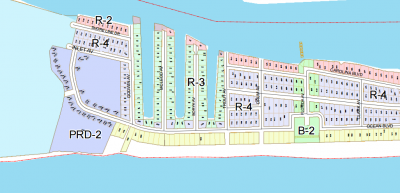 The provision would have prohibited the alteration, excavation or removal of sand from dune systems in flood-prone areas of coastal counties and municipalities that receive state funds for inlet dredging, beach re-nourishment and dune construction and maintenance.
The addition, injected by senators May 31, more than a month after the House passed the bill, fell flat because its wording was too broad and ambiguous.
On that much, both sides in the heated dispute in Topsail Beach agree.
"As soon as I read it I said this is way overreaching because they left out the fact that we were talking about a velocity zone area," Topsail Beach resident Grier Fleischhauer said. "That was by no means the intent at all."
Fleischhauer is among a group of property owners who filed a lawsuit last December against the town after commissioners there repealed Topsail's long-standing dune-protection ordinance.

In April, a Pender County Superior Court judge dismissed the lawsuit and lifted a temporary restraining order prohibiting the town from issuing building permits to property owners of a series of vacant, oceanfront lots at the town's south end.
The same group of property owners has filed the case with the state court of appeals.
In the meantime, a lobbyist with the law firm representing the plaintiffs wrote proposed legislation that would prohibit altering or removing sand from dune systems in federally designated high-risk VE flood zones, according to Fleischhauer. National Flood Insurance Program VE zones, also known as coastal high-hazard areas, are areas subject to high-velocity water including waves with a 1 percent annual flood risk and wave effects 3 feet or greater.
"The state took what we had proposed in writing and they rewrote it in legislative language and they dropped out some key elements of what we proposed, which was the velocity zone designation," he said. "Our attempt of the amendment was to safeguard the state's assets and try to protect those areas that are still not considered strong enough."
Topsail Beach's ordinance limited the movement of sand and dune alterations during building.
Owners of more than 20 vacant oceanfront lots on the south end argued the ordinance was convoluted and that it rendered their properties unbuildable, stripping them of their fundamental rights as property owners.
But several owners of soundside lots adjacent the oceanfront properties say compromising the dune structure to build would increase the threat of flood to their properties, many of which rest along a series of three man-made canals directly behind the oceanfront lots.
Those oceanfront lots – 28 in all – were unbuildable for years after storms in the 1980s and 1990s flattened the dunes and destroyed homes along that stretch of beach.
After years of efforts to restore the dune system there, the lots have enough sand to meet the state Coastal Area Management Act's setback requirements from the frontal dune. Frontal dunes are the first line of dunes immediately adjacent to the beach.
After more than a year of discussions and amendments under an ever-looming threat of lawsuits, the town board removed the ordinance.
In his April 13 ruling, Superior Court Judge R. Kent Harrell wrote that the town's flood-prevention ordinance requires any applicant with property in a VE flood zone to provide an engineer's analysis that proves proposed construction will not increase potential flood damage.
He also concluded that the town is not in immediate threat of becoming ineligible to participate in the National Flood Insurance Program or losing its current flood insurance rating, concerns raised by the plaintiffs.
Since Harrell lifted the restraining order, the town has received three zoning applications for south-end oceanfront properties. A zoning permit initiates the applicant's request for a county septic permit. Once the county approves the septic permit, the property owner can file a building permit application with the town.
No one who owns one of the south-end oceanfront lots has applied for a building permit, Town Manager Mike Rose said.
At least a dozen of the properties have received Coastal Area Management Act permits required for development.
CAMA building rules on oceanfront lots, along with the county's septic requirements and the town's codes, are enough to ensure dunes are protected, according to property owner Julia Sherron.
"It's like a booklet to try and build a house down there," she said. "The limits are there. We cannot destroy the dune. We cannot build more house than the lot can take. As a property owner, I own from the high water mark to the street. The city of Topsail Beach, the state of North Carolina has not spent one dime of money from that high-water mark to the street. This is so simple to me. I don't really understand why we can't get past it."
Sherron's family has owned one of the south-end oceanfront lots since her father bought it in 1975. He ended up buying another lot with a home on it, holding onto the oceanfront lot as an investment.
The family placed the lot on the market in January.
"Of course, the lot will not sell under these looming circumstances because nobody wants to take the risk right now," Sherron said.
Town commissioners recently made a public rebuttal to information put out by those who want the dune-protection ordinance reinstated.
Flyers entitled "Save the dunes at Topsail Beach" were placed on cars and dispersed door-to-door among neighborhoods on the south end of town during the Memorial Day weekend. A GoFundMe page to raise $15,000 for legal fees has been established by the plaintiffs. So far, according to the site, seven mostly anonymous donors have submitted $1,600 in contributions.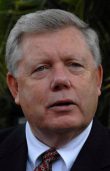 In a public statement, Topsail Beach Commissioner Steve Smith read during the board's June 14 meeting, the board called the information disbursed by the plaintiffs and their supporters "misleading."
"While I recognize that there are times when different views are important and needed, it is critical that we all deal with facts," Smith said. "We should check to be sure that we are not repeating a rumor or information that is not correct. This is not a south end issue but an issue that impacts all of Topsail Beach. Know the facts."
Commissioners adopted the statement as a resolution.
Board member Julian Bone, the lone board member who voted against repealing the ordinance, was not at the June 14 meeting because of medical reasons.
Last month, fellow commissioners stripped Bone of the title of mayor pro-tem and removed him from his post on the Topsail Island Shoreline Protection Committee after he went to Raleigh with Fleischhauer to pitch an idea to senators to protect the dunes.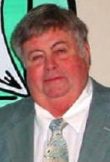 The other board members said Bone went under the guise as a representative of the town, an accusation Bone refutes.
Bone said in a telephone interview that he was aware of efforts to get legislation that addressed further dune protection.
"I knew there was a movement afoot to try and get something done," he said.
He called the provision in House Bill 56 "poorly written," adding that it should have specified dune systems in VE zones.
"The intent behind it was to do the VEs, which are more prone to flooding," Bone said. "The intent should be that you should have a more strong, viable oceanfront. I think it's absolutely ludicrous for anybody to think that the state's going to have a fund for beach nourishment and not have some method of protecting their investment. I'm not saying they can't move sand around on that lot. That's sand that tax dollars have put up there. It is an issue for the entire coast."
The provision also lacked the support of the North Carolina Beach, Inlet and Waterway Association, a nonprofit group that advocates for beach preservation and re-nourishment.

"No, absolutely not," said the association's executive director Kathleen Riely. "We don't think that using the state fund that we've advocated for, for probably 10 years should have been used in the language. We are against that because we need, for a plethora of reasons, a state funding source for beach preservation."
She said the association would be open to discussing possible legislation pertaining to dune protection.
"We can look at the VE zones and the other zones," Riely said. "We can also look at protecting private property rights."
Fleischhauer said he and his co-plaintiffs will continue to pursue the issue with the state.
"We haven't given up," he said. "As long as the session's open, we still are voicing our concerns and we're still seeking help from the state to basically do what the town should do to protect our property. I think, if anything, it has stirred the conversations in coastal communities about what we should do."
Learn More