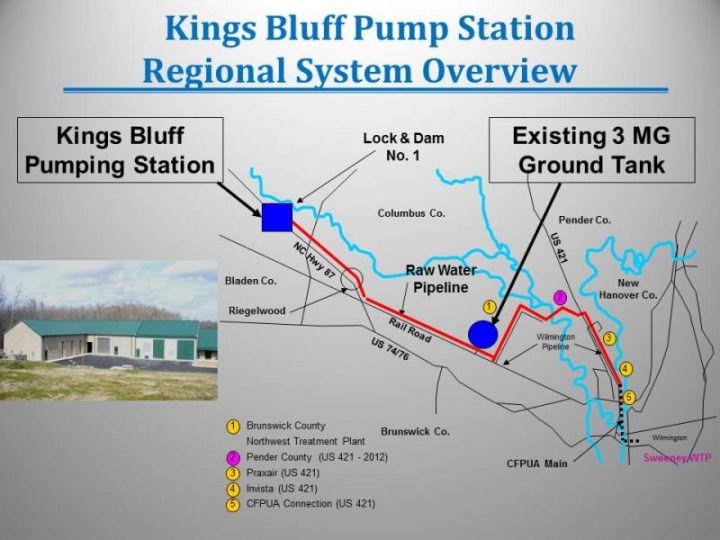 WILMINGTON – A chemical coming from 100 miles upstream on the Cape Fear River cannot be filtered from the public drinking water supply, the StarNews of Wilmington reported.
The Cape Fear Public Utility Authority says it is aware of the presence of the chemical in the river water and the utility's treated water but noted that its water meets all state and federal standards.
The chemical, called GenX, is a DuPont product used as a component in Teflon and has been linked to cancer and other ailments. It's produced by the Chemours Co. at Fayetteville Works on the Cumberland-Bladen county line.
The Environmental Protection Agency has no established standards for regulating the chemical in drinking water.
The Cape Fear utility serves about 200,000 drinking water customers with river water accounting for about 80 percent of its supply. The remainder is supplied by groundwater.
Learn More