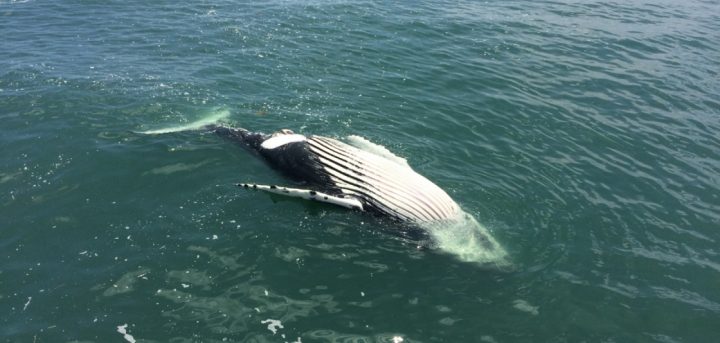 Humpback whales are dying in unusually high numbers off of the Atlantic coast, from Maine to North Carolina, and the federal government is asking the public to report any more sightings of whales.
Federal officials reported last week that 41 whales have died in the past 15 months in what marine scientists coin an "unusual mortality event." While there are theories for the deaths, officials at the National Oceanic and Atmospheric Administration said a solid explanation has not been found.
Officials said whales have been found with blunt-force injuries, possibly caused by collisions with ships.
NOAA's data says that approximately eight humpback whales are stranded each year. Unusual mortality events are rare and are defined as "a stranding that is unexpected, involves a significant die-off of any marine mammal population, and demands immediate response," by the Marine Mammal Protection Act.
The public can help report sightings of stranded or dead floating whales to regional numbers listed on NOAA's website.
Learn More