WASHINGTON, D.C. – A group of 22 U.S. senators are urging the President Trump to reconsider his proposed elimination of the $73 million National Sea Grant College Program in his recently announced 2018 budget proposal.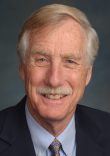 Independent Sen. Angus King of Maine joined with Sen. Chris Murphy, D-Conn., and 20 of their colleagues in sending the letter, dated March 31, to the president that calls the elimination "a mistake" and highlights the important role that Sea Grant programs play in boosting local economies and preserving coastal communities.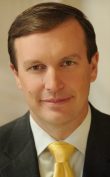 "We represent senators from some of the 33 states with Sea Grant Programs and see firsthand how important these programs are to our states' economies and higher education communities. Zeroing out this funding would have a devastating impact and we strongly urge you to reconsider this decision," the letter states.
The program creates and sustains nearly 3,000 local businesses and more than 20,000 jobs, according to the letter.
North Carolina Sea Grant is an inter-institutional program of the University of North Carolina system with its headquarters at North Carolina State University in Raleigh and offices in Manteo, Morehead City and Wilmington. Its initiatives and projects relate to fisheries; seafood science and technology; water quality; aquaculture; community development; law and policy; marine education; coastal hazards; and resilience.
Learn More