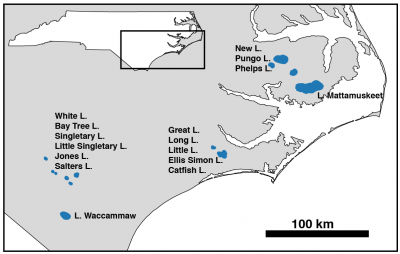 A new grant from the National Aeronautics and Space Administration will allow Tamlin Pavelsky, an associate professor at the University of North Carolina's Department of Geological Sciences, to understand the water storage capability of lakes in eastern North Carolina.
By putting volunteer "citizen scientists" to work and using satellite data from NASA, Pavelsky and his team will estimate how much water is stored in lakes overtime, including Lake Mattamuskeet in Hyde County.
The research will include science education programs intended to allow anyone in the world, using their own devices, to contribute to the knowledge. In order to do so, they will work with the North Carolina Museum of Natural Sciences and North Carolina State Parks.
"It is important to know what is happening with lakes because it tells us about the whole water cycle in a region," says Pavelsky in an article published by UNC. "We simply don't have the measurements to do that now and our goal is to try to fill that gap."
Learn More