WILMINGTON — "As pleasant and delectable to behold as is possible to imagine" are just a few of the words Italian explorer Giovanni da Verrazzano used to describe the natural beauty of what is now called Wilmington in his letter to King Francis I in 1524. It seems the area has managed to preserve its appeal, as Public Policy Polling's North Carolina Culture Poll 2017 recently ranked Wilmington the most "favorable" of North Carolina's major cities – 493 years after Verrazzano wrote home about it.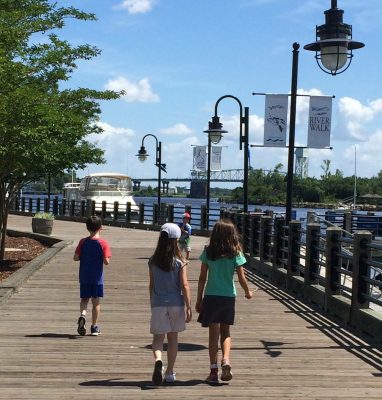 With its rich history, award-winning downtown Riverwalk, distinct beaches, moderate temperatures and, of course a new brewery opening almost monthly, it's no surprise Wilmington maintained the first-place ranking it achieved five years ago, when a similar poll was conducted across the state.
But with competing cities like the increasingly trendy Raleigh and charmingly artistic Asheville, which took second and third places, respectively, what is it that so appeals to North Carolinians about Wilmington? Coastal Review Online asked some area "experts" for their take.
Dan Camacho, co-owner of Wilmington Tours and Java Dog Press, said he was particularly surprised that Wilmington outranked Asheville.
"When I talk to people both inside and outside of North Carolina, Asheville earns nearly universal and enthusiastic praise," he said. But, upon further reflection he acknowledged, "Wilmington is unique in that it offers the beach, combined with an affordable, small city with lots of cultural amenities and a strong, historic downtown."
There aren't many coastal towns offering such an array of attributes, he said, "… because I looked all up and down the coast before moving here."
In the early 1900s, when North Carolina's population was about 2.5 million people, nine out of 10 residents were native to the state. Camacho is among a growing population of Wilmington and North Carolina transplants. According to research conducted between 2008 and 2012 by the University of North Carolina's Carolina Population Center, 42 percent of the state's population was born outside of North Carolina, and that number was closer to 50 percent for New Hanover County residents.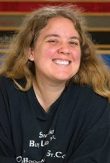 Camacho points out that "Wilmington seems to attract a lot of professionals that could live anywhere – people who live here because they choose to, not because they have to." Restaurateurs, chefs and craft beer brewers are contributing to this transplant population as the culinary and brewery scene continues to explode in the Port City.
Although non-transplants are hard to come by, we spoke to one Wilmington native who is not at all restless. Gwenyfar Rohler, managing partner of Old Books on Front Street, said she has traveled far and wide and, in the end, chose to call her native city home.
"Obviously, the climate is desirable," she said. "But, we have so much more: a thriving arts scene; film festivals; 38-plus theater companies; live music every night of the week; and living history seeping out of the walls."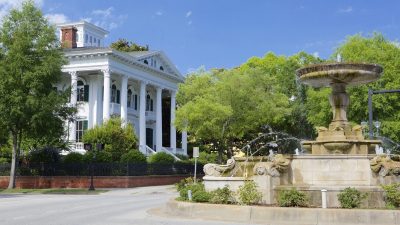 Rohler acknowledged that some of Wilmington's history is "… incredibly distressing and painful," an apparent reference to events such as the race riot of 1898, "But walking these streets offers a chance to interact with every facet of humanity from the good, the bad and the ugly to the unbearably beautiful – from the 1700s to the present day."
And "much care has been taken to maintain the integrity of Wilmington's historic district," said Connie Nelson, public relations director with the Wilmington and Beaches Convention and Visitors Bureau. Wilmington maintains eight National Register of Historic Places districts, in addition to the city's downtown historic districts.
"Visitor research consistently shows that Wilmington's historic riverfront is one of the two key (lures) to the city," said Nelson.
This attraction was validated nationwide in 2014 when Wilmington was voted best American riverfront by USA Today's Readers' Choice poll. The Cape Fear River is the heart of the city and the catalyst for continued efforts to encourage enhancements to the downtown area. It is also the only river in North Carolina that winds its way directly to the ocean, which brings us to Wilmington's other key draw – its nearby beaches.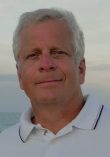 Carolina Beach Councilman Steve Shuttleworth points out that "the diversity of our beach experiences is tremendous – each beach area has something completely different to offer, all positive, all different."
Wrightsville Beach offers a vibrant restaurant and late-night scene, and is touted as one of the best surf spots in the U.S. Carolina Beach boasts a new boardwalk, affordable accommodations and the family-friendly summertime carnival. Kure Beach is home to the North Carolina Aquarium at Fort Fisher and the Fort Fisher Civil War National Historic Landmark. Masonboro Island Reserve, accessible only by water, is the longest undisturbed barrier island ecosystem in southern North Carolina.
"Wilmington is one of the best kept secrets in North Carolina, and other people are coming to recognize that," said Shuttleworth.
People are definitely coming to recognize that. Kim Hufham, president and CEO of the New Hanover County Tourism Development Authority, announced in 2016 that "tourism spending by domestic visitors to New Hanover County increased again in 2015, representing the county's fifth consecutive record-breaking year."
Visitors to and within North Carolina spent $21.9 billion in 2015, an increase of nearly 3 percent from the prior year, according to the visitors bureau.
Shuttleworth points out that Wilmington continues to gain national recognition through publicity from competitions like the recent "Donut Showdown," which aired on the Cooking Channel in January, when Carolina Beach's own "Wake N Bake" donuts was named champion. And he said, the city benefits from the age diversity afforded by being a college town – home to the University of North Carolina Wilmington and Cape Fear Community College – that also attracts families and retirees.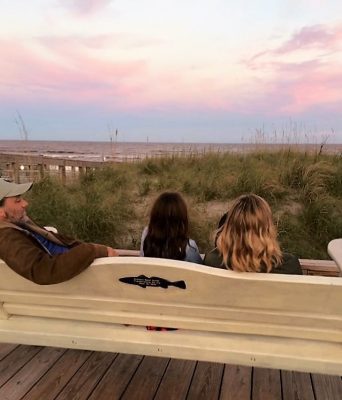 Beyond that, Shuttleworth said the transportation networks here are strong, in addition to a favorable business climate and an easily accessible airport. And traffic is much less challenging than that of many other major cities in the state.
"Wilmington still feels like a small town – and I think a lot of people appreciate that," Shuttleworth said.
Wilmington's main advantages over other major North Carolina cities may be its two geological features that continue to captivate its explorers: the river and the sea. But folks here say it's the community's innovation, care, conservation and dedication to not only these natural splendors, but also to the town's history and its continuous cultural growth that have kept it, as Verrazzano described, pleasant and delectable to hold.
"There are moments that are so beautiful they take my breath away: the sunset on the Cape Fear River, watching carnivorous plants – which is a strange mixture of meditation and horror, but more than anything, it's the incredible community that buoys up this town," Rohler said.
Learn More