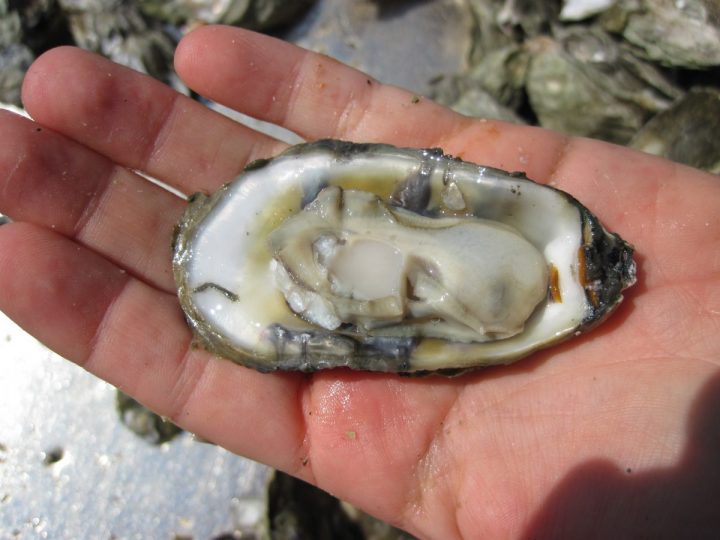 CHAPEL HILL — A clearinghouse on Hurricane Matthew recovery and resiliency planning, a review of aquaculture programs and research and the beginning of a six-year study of surface-water nutrient strategies are among the main projects recently approved by a science advisory group for the new North Carolina Public Policy Collaboratory at UNC-Chapel Hill.
The collaboratory, set up through a provision in last year's budget bill in part to provide a direct route for research to state and local policy makers, has two studies mandated by the legislature on its plate. The largest is a six-year study of nutrient strategies for Jordan and Falls lakes that could have an impact on nutrient and runoff policies statewide. The other study is a two-year, comprehensive review of aquaculture and the economics and ecology of increasing oyster harvests.
In meetings during the past two months, the collaboratory's advisory panel, consisting mainly of university researchers, also approved three additional projects proposed by UNC faculty.
The approvals mark the first round of projects for the collaboratory, which was allocated $500,000 for each year of the nutrient studies and $1 million in funding this year administration and additional research.
In addition to the nutrient study, the organization has budgeted $679,000 for projects this year.
Steve Wall, an attorney with a background in environmental policy issues, was hired last fall as the collaboratory's community outreach coordinator. Wall said the main focus for this year has been to set up the organization and meet an end-of-year legislative deadline for a preliminary report on the nutrient studies.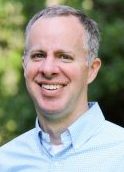 The project is the result of years of debate over implementation of watershed protections for Falls and Jordan lakes, along with a more recent push for a comprehensive review of state nutrient rules.
The collaboratory was given five years for the study, three to study strategies and their effectiveness for Jordan Lake and two to study Falls Lake. Wall expects to provide annual updates on the study to the Senate's Agriculture, Environment and Natural Resources Committee, including one sometime during the legislative session that began Wednesday.
Wall said a 13-member working group for the study continues to hold stakeholder meetings and sort through the large amount of research on Jordan Lake already on the books.
"We're doing outreach to advocacy groups, local government groups and just trying to get a sense of where things stand," Wall said. In addition, Wall said, researchers would also begin to develop their own data.
Professors Hans Paerl and Rick Luettich of the UNC Institute of Marine Sciences in Morehead City, are developing research projects and assessments, Wall said and the team plans to add adding additional water quality sensors in the watershed.
"I think our faculty team thought it was important to get some new data as well as review and look at the existing data that the state has put together," Wall said.
While the project is aimed at the two main inland reservoirs, the research and the involvement of coastal experts like Paerl and Luterrich should produce work useful in other areas.
"We fully expect information we glean and gather for Jordan will certainly inform the Falls Lake study and we're hoping it will inform some of the other nutrient-reduction issues percolating around High Rock Lake and other places and certainly the Albemarle and Pamlico estuaries as well."
Oyster study still developing
The collaboratory is still working on how to proceed with a requirement by the legislature for an aquaculture study.
Wall said that because the study isn't due until December 2018, the collaboratory is instead focusing on understanding current efforts, such as the work of the statewide steering committee for the North Carolina Oyster Blueprint, a five-year plan for restoration, management and economic development, as well as past research by the Division of Maine Fisheries and others.
The legislature wants a comprehensive look at how to ecologically restore the state's oyster population as well as shore up the economics of the industry. Part of the work, Wall said, is pulling together both state resources as well as study how other states have developed their restoration plans.
The aquaculture study, which this year has a budget of $50,000, is being led by longtime UNC Institute of Marine Sciences researcher Pete Peterson.
Flood maps and resiliency planning
The collaboratory advisory board also OK'd two grants driven by last fall's massive storm.
Wall said the Hurricane Recovery and Resiliency Initiative, being led by Gavin Smith, director of the Coastal Resilience Center of Excellence, will focus in the early months on issues around recovery from the effects of Hurricane Matthew, but would eventually pivot to how to apply some of the lessons learned, including strategies along the coast.
"At some point, it will transition to how do we plan for future events like this," Wall said, "and how do we think about resilience, things like living shorelines and what kinds of impacts do they make when we have these storms."
The project, with a budget of $341,000, would set up a headquarters at the Division of Emergency Management's emergency operations center to better coordinate with its staff in coordinating hurricane recovery.
"The division wanted faculty and staff and classes and students across the system that are working on Hurricane Matthew projects to have a coordinating body," Wall said.
Smith, a professor in UNC's Department of City and Regional Planning, also proposes deploying researchers to assist with needs assessments and recovery planning in areas hit by Matthew.
The collaboratory also has a $100,000 budget for a real-time flood-mapping study put together by the university's Renaissance Computing Institute. The project would use advancements that have been effective in flood predictions in coastal areas and apply them to more inland zones to aid first responders, emergency management and planners.
Another project, budgeted at $58,000, is designed to study wildfires in western North Carolina, mapping and pinpointing areas where there is an abundance of potential fuel.
Center still organizing
The legislation establishing the collaboratory didn't give UNC officials much time to set it up, and that's caused some glitches in getting studies and future project proposals ready.
During its meeting last Jan. 20, interim director and UNC Chief Sustainability Officer Brad Ives told advisory board members that the organization will work on syncing up the academic calendar with requirements by the legislature for reports and studies.
Wall said that next year the effort should go more smoothly, if the collaboratory receives another round of funding.
"As we move to the second year of the collaborator, the funding of research projects should be more streamlined, and we are working to develop a process for the funding of (fiscal year 2017-18) projects that better aligns with the academic calendar," he said.
Collaboratory leaders are still working on a way to take advantage of a $3 million matching grant legislators tucked into the budget bill during the closing round of negotiations between the House and Senate.
The grant, which requires a match from an outside source, expires at the end of the fiscal year on June 30.
When first announced, university officials said they had not identified a source for the money, but then later said they were exploring the use of outside funds already in the pipeline.
Wall said there's been "limited progress" on taking advantage of the grant. UNC officials are working with the legislature and the state budget office to clarify the types of funding sources that can used for the match, he said.
Also ahead is another key hire.
Late last year, the university began its search for a research director to coordinate projects and work as a liaison to the General Assembly.
Ives told the advisory panel Jan. 20 that he had hoped to have the search wrapped up by the end of this month, but was running behind schedule.
UNC spokesperson Allison Reid said the search process continues and declined to talk about potential candidates for the job.
"Since the search is ongoing, we're unable to provide additional details at this point," she said.
Although the search is nationwide, there's a strong possibility that the research director will have a strong background in North Carolina public policy.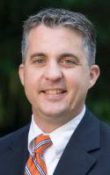 Last year, there were persistent rumors that Jeffrey Warren, science adviser to Senate President Pro Tem Phil Berger could join the collaboratory in a leadership role.
A UNC job listing posted for the research director's position in December laid out requirements for a preferred candidate.
In addition to a science and environmental policy background, the position listing stated that applicants should have at least five years' experience working with the North Carolina General Assembly on environmental matters, a qualification unique to only a limited number of experts, Warren among them.
The job posting is no longer listed.
Berger's office did not respond to a request for comment.
The university also has not provided public records requested by Coastal Review Online in August 2016 on communications between university officials and General Assembly leaders about the creation of the collaboratory.
Learn More