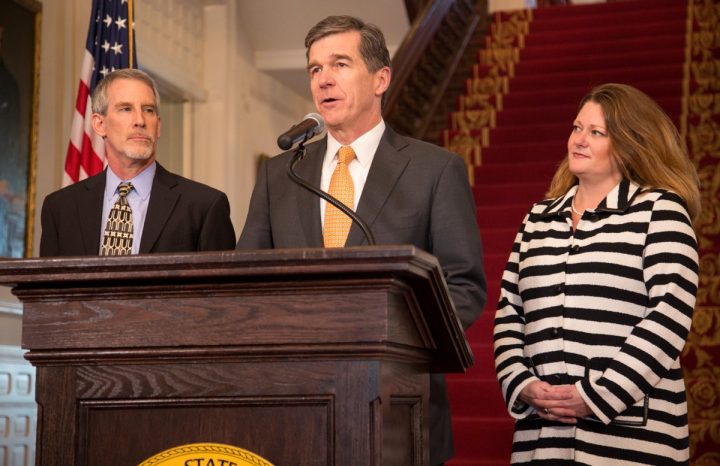 RALEIGH — Gov. Roy Cooper on Thursday appointed Rep. Susi Hamilton of Wilmington as secretary of the North Carolina Department of Natural and Cultural Resources, and Reid Wilson as the chief deputy secretary.
The Department of Natural and Cultural Resources oversees projects in the state's parks, art institutions, libraries and museums "to build the social, cultural, educational and economic future of North Carolina," according to its website.
Hamilton, who is a Wilmington Democrat who has represented New Hanover and Brunswick counties since 2011, owns a business consulting firm, Hamilton Planning, which specializes in city planning and downtown economic development. She's also a commercial real estate broker.
"Susi Hamilton has a strong appreciation for North Carolina's natural and cultural heritage and a deep commitment to serving our state," Cooper said in a tweet.
Reid Wilson has been the executive director of the North Carolina Conservation Trust since March 2003, where he managed government relations, land protection and assisted with land trusts. Prior to that, he worked as the Chief of Staff of the U.S. Environmental Protection Agency, as the national Political Director of the Sierra Club and as a public affairs consultant in Washington, D.C.
"Reid Wilson has helped preserve lands from the mountains to the coast and will be a great asset to the Department," Cooper said.
Learn More