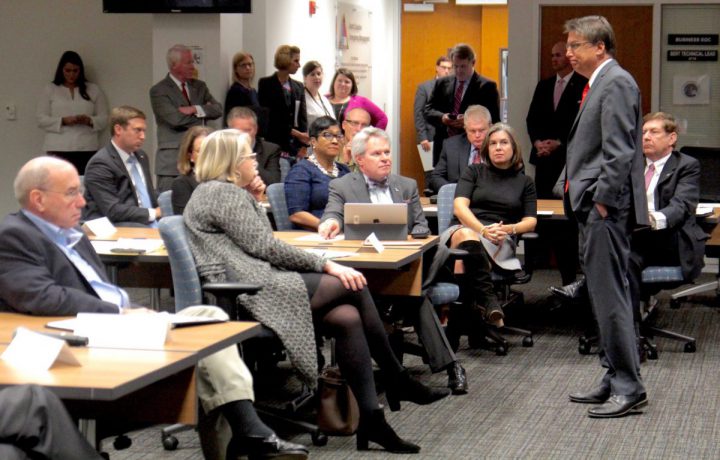 RALEIGH – Gov. Pat McCrory plans to call a special session of the legislature within the next month to address Hurricane Matthew recovery plans, but the date and details of any request depend heavily on end-of-year action in Congress.
McCrory said that although the timing of the session hinges on the federal calendar, he expected to ask lawmakers to convene by late November or early December.
During the initial meeting Tuesday of the newly formed Hurricane Matthew Recovery Committee, the governor unveiled more details of how the state plans to deal with the long-term effects of the early October storm that caused billions of dollars in damage and is blamed in the deaths of 28 people, most of them trapped in cars swept away by floodwaters.
The committee, 33 members and growing, was put together in the wake of Hurricane Matthew to seek local input and help coordinate long-term recovery efforts in the 41 affected counties.
Although floodwaters finally receded in late October, Matthew's effects linger in many parts of eastern North Carolina. About 300 roads remain closed and more than 1,000 homes are still without power.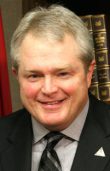 On the immediate horizon is assembling cost projections and damage assessments ahead of the return of Congress the week after election. Emergency Management Director Mike Sprayberry said he is working to finalize initial assessments of needs for North Carolina. The state plans to submit a formal request for federal disaster assistance on Nov. 14.
With resources stretched at the Federal Emergency Management Agency and other federal relief programs due to a string of natural disasters this year, Congress is likely to either develop a separate, supplemental funding bill or fold the requests into the end-of-year budget omnibus.
McCrory said North Carolina will have to compete for funds with Louisiana and West Virginia, both hard hit by flooding, as well as other southeastern states with damage from Matthew. The governor said he has been in contact with South Carolina Gov. Nikki Haley about areas of collaboration. If congressional action is delayed, the state would still need to move forward this year, McCrory said, and not wait for the 2017 session, which won't begin until later in January.
State Budget Director Drew Heath said the state is in good financial shape in the short term with about $22.1 million available in two main disaster funds.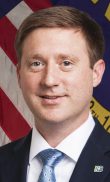 Heath said the state will start paying out reimbursement requests from state and local agencies in the next few weeks. He does not expect the state to run out of recovery money before Congress and the state legislature reconvene.
State legislation would expand local school calendar flexibility and include funding for agencies that are using reserve money to fund recovery efforts, including the Department of Transportation, Department of Environmental Quality and Department of Agriculture and Consumer Services. The governor also needs the legislature's approval to dip into the state's so-called rainy day fund to cover costs not met by the federal aid or existing emergency funds.
Under the recovery plan, the state Department of Emergency Management would coordinate federal assistance, conduct damage assessments and work with local officials. The Hurricane Matthew Recovery Committee would be responsible for working directly with communities on fundraising for housing, small business recovery and resiliency planning. In some cases, the governor said, communities will have to decide whether it is worth rebuilding in flood-prone areas.
Meanwhile, federal aid programs to North Carolina continue to expand.
Housing remains a key concern. In the aftermath of the storm more than 3,700 residents were housed in 109 emergency shelters. That number has dropped to 248 in four shelters.
Elizabeth Turner, FEMA's federal coordinating officer for North Carolina, said the agency is looking an array of options to move thousands more out of hotels and other temporary solutions.

"The most important thing right now, absolutely, is housing," she said. More than 1,500 people are living in hotels, she said.
Over the past two weeks FEMA has been opening assistance offices and hiring temporary workers at several locations on the coast. Turner estimates that more than 1,000 government workers and contractors are on the ground in the disaster area.
On Tuesday, six coastal counties were added to the list eligible for federal Disaster Food and Nutrition Services. Residents who suffered losses from Matthew in Brunswick, Camden, Chowan, Currituck, Halifax and Pasquotank counties are now able to apply for food assistance.
Learn More