A U.S. District Judge said yesterday in a preliminary ruling that U.S. Fish and Wildlife officials fail to protect the only remaining population of red wolves.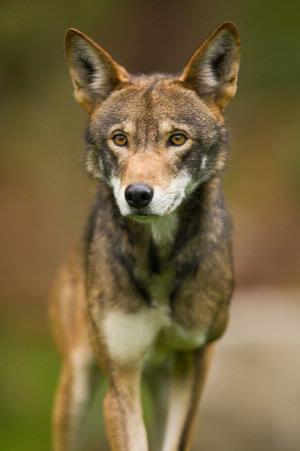 Judge Terrence Boyle said federal officials "fail to adequately provide for the protection of red wolves and may in fact jeopardize the population's survival in the wild."
In granting a preliminary injunction, Boyle blocked the government from removing the wolves that live in eastern North Carolina from private property unless it can be demonstrated that the wolves are a danger to humans, pets or livestock.
Red wolves, which were once on the brink of extinction, were reintroduced to the wild in 1987 after a breeding and captivity program attempted to save their populations.
The wild population of red wolves since has fallen from 130 in 2006 to about 45 today.
The ruling follows a plan announced by federal official several weeks ago to shrink the red wolves' territory from its current five-county area to a wildlife reserve in Dare County in 2017. Wolves found outside of this reserve would be captured and removed. The temporary injunction would block such plans until further notice.
The case was brought forward by the Southern Environmental Law Center on behalf of Defenders of Wildlife, the Red Wolf Coalition and the Animal Welfare Institute.
The conservation groups argued that the federal government had not done enough to protect the species by twice giving property owners permission to shoot wolves. In 2014, a wolf was shot and killed by a property owner.
Boyle said that it is likely the federal department will be found in violation of the Endangered Species Act in trial due to the population's quick decline between 2006 and 2016.
To Learn More