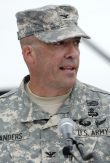 The North Carolina Coastal Federation urged the Army Corp of Engineers today to return an application for a terminal groin on Figure Eight Island because of what the organization called "incomplete and inaccurate" information on the application.
In a letter addressed to Col. Kevin Landers, commander of the Corps' Wilmington district, Todd Miller, the federation's executive director, said the application submitted by the Figure Eight Homeowners Association does not comply with regulations. Miller said the application also includes a signature "that erroneously affirms property rights that the Association has never obtained or secured."
The application filed in June is for a 1,500-foot terminal groin to be placed on the north end of the private island at Rich Inlet to prevent further erosion. Environmental groups contend the project could destroy nesting habitats for birds and worsen erosion elsewhere.
The letter states that the homeowners association, or HOA, had yet to get the approval from its members to build the terminal groin, meaning the association lacks the property rights to conduct the project.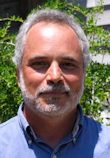 "The HOA has not obtained easements from the individuals who actually own the property where the groin would be built and therefore the HOA cannot ensure that it will possess the necessary property rights," Miller said.
In the letter, Miller wrote that the association was in violation of federal laws by procuring the signature of someone who is neither an owner nor a designated agent of land where the project is to be built. Additionally, the letter states that a property owner emailed the Corps saying he had not granted property rights needed for the construction of the terminal groin.
Miller pointed out in the letter that per federal law, applicants need to have "the requisite property rights to undertake the activity applied for."
Miller also states in the letter that a third-party contractor paid to conduct the required environmental study for the project has an apparent conflict of interest because the contractor also appeared to assist in making the permit application.
"This in not consistent with the written agreement signed by this contractor to avoid any actual or potential conflicts of interests in regards to this project," Miller stated.
To Learn More