SOUTHPORT — Recipe for a perfect crab cake: Lots of blue crab and no fillers.
That's the formula I hear recited most often when conversation turns to crab cakes. Seems everyone I talk to up and down the North Carolina coast agrees that no amount of blue crab meat molded into a disk and sautéed until golden deserves even the slightest hint of breading, or anything else for that matter.
Yet, crab cake after crab cake wadded with soggy bread crumbs or cracker meal, flecked with red bell pepper and asserting too much Old Bay, Worcestershire and lemon pepper keeps coming from restaurant kitchens. The ultimate insult? A side of tropical fruit salsa.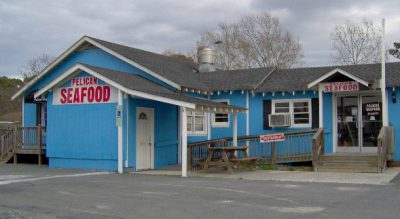 Down in Brunswick County, Pelican Seafood husband-and-wife owners Tony and Jeanne-d'arc Wehbe start their crab cakes by hand-picking every tiny bit of shell from fresh, unpasteurized North Carolina blue crab meat. They shape that meat and only that meat into an inch-thick, burger-size cake. Panko bread crumbs coat each patty that Tony Wehbe gently lowers into a deep-fryer.
The crab cakes' light, crisp crust is like the delicate entryway into the sweetest depths of juicy, tender euphoria. As Jeanne-d'arc Wehbe likes to say, "Every bite is a delight."
Lots of people who visit or live along North Carolina's southeast coast ask me "Where is your favorite seafood restaurant?" I always point them to Pelican Seafood Market & Restaurant on Oak Island's mainland. The place is tiny and no-frills enough to qualify as a seafood dive, but excellent seafood and friendly service rank it several notches up.
Décor is basic. A seafood market and small grocery that stock the restaurant anchor one side of the azure, white-trimmed building that used to be a house. The restaurant flanking the other side resembles a tidy home cleared of furniture to make room for Pelican's handful of tables, chairs and a simple order counter.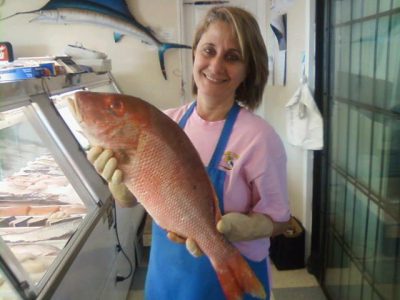 An open kitchen between the two spaces is where the Wehbes lightly bread and fry not just crab cakes but fish, shrimp and shellfish, sometimes with a distinctive Pelican signature. I once had bone-in flounder cut horizontally into strips, cornmeal-coated and fried. I picked up each length as I would fried chicken.
The Pelican grill, sauté and steamer stations get as much of a work-out as the fryer. Tony Wehbe's secret, minced-garlic sauce recipe goes on fire-roasted oysters served on the half-shell. He tosses wahoo into noodle stir-fry. Skewered grilled scallops come alongside grilled fresh lemon and avocado tomato salad.
My favorite dishes here hail from or are inspired by the Wehbes' homeland, Beirut, Lebanon. I crave the CCC Shrimp. Curry, cumin and coriander – "and other spices," Tony Wehbe adds with a wink – season sautéed, jumbo, heads-on shrimp. Fried wahoo or grilled black sea bass land on or with a bed of Jeanne-d'arc Wehbe's tabbouleh. She also prepares hummus, hand-rolled stuffed grape leaves and labor-intensive Middle Eastern sweets like walnut-filled cookies named maamoul.
The couple have asked me many times to come for their version of the Lebanese specialty, tahini-coated fish. I'm not sure why I haven't taken them up on the offer.
Call ahead if you're looking for a particular dish or Middle Eastern items. The menu changes with what's in season and what the Wehbes feel like cooking – and eating. Trust their appetite.
Tony Wehbe has been cooking since he was a kid. As a boy, he fished the Mediterranean regularly with his father. That's when Tony Wehbe learned to grill. During Lebanon's mid-1970s civil war, he operated a vegetable cart. Wehbe stocked enough produce each day to earn a profit and take some home for his family to eat.
"In the war, it was tough times," he recalled. "You had to do whatever it took to make a living."
Tony Wehbe's parents sent him away from war-torn Lebanon when was 18.  He ran restaurants in Los Angles, waited tables in famous New Orleans restaurants and opened his own bar. After obtaining a nursing degree, he continued to cook at home those dishes he had watched chefs prepare.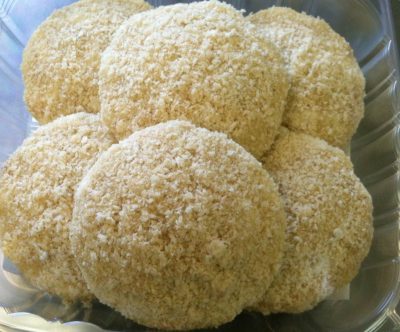 Jeanne-d'arc Wehbe grew up on her mother's traditional Lebanese cooking. She was a dentist when she met Tony at a wedding that he had returned to Lebanon to attend. The pair felt an instant connection. Three months later, in 1996, they were married.
Required years of dental school in America to get her license to practice in the United States convinced Jeanne-d'arc to give up her dental practice and start a family. The couple has a daughter and three sons. Tony Wehbe's job brought the clan to Fayetteville. The mild climate convinced them not only to stay but also operate a seafood market and grocery in their spare time.
Vacations on Oak Island led to a job for Tony Wehbe at the former Brunswick Community Hospital, near Supply. The work was less exciting than his previous surgical nursing gigs. Seeking a challenge, the Wehbes in 2006 launched Pelican Seafood market in that old home that they themselves revamped. They added the restaurant in 2009.
A decade later, the Wehbes remain as giddy as newlywed business owners. In 2011, they opened Pelican Seafood II, in a red barn-shaped building on Oak Island. They post photos daily on Pelican's Facebook pages. One shows Jeanne-d'arc grinning as she prepares to dress a 50-pound grouper. Smiling Tony shows off a whole cobia. Of course, live and steamed local crabs make it into shots as do those incomparable crab cakes.
"This is a small place, nothing fancy," Tony Wehbe said, "but I can't tell you how many times I have heard people say, 'This is the best seafood I've ever have had in my life,' and that to me, that's very rewarding."
Pelican Seafood
On the mainland: 4332 Long Beach Road, Southport, 910-454-8477
On the beach: 6235 Oak Island Drive, Oak Island, 910-933-4564