RALEIGH — A comprehensive reworking of water quality protections and a major set of studies of beach re-nourishment are among dozens of special provisions in the state Senate's version of the state budget.
The $22.2 billion spending plan was passed 33 to 15 today. It is expected to clear a final vote after midnight Friday. The state House, which passed its own version of the budget late last month, is expected to reject the Senate plan next week, setting the stage for negotiations between the two chambers on a final spending plan.
Environmental groups objected to Senate's proposal to require an extensive set of changes to nutrient and buffer rules, including those specifically aimed to protect Falls and Jordan lakes and the Tar-Pamlico River.

Molly Diggins, state director of the North Carolina Sierra Club, said the plan would mean a widespread loss of buffers.
"Buffers along rivers are one of our most important water quality tools. But under the Senate budget, all buffers as currently required by state law would be repealed," Diggins, said in a statement released Wednesday. "This provision isn't a tweak, it's a sledgehammer. It is as if the Senate has forgotten how important our waterways are for tourism, recreation, and drinking water."
Senate leaders used a parliamentary procedure to defeat a last- minute amendment by Sen. Mike Woodard, D-Durham, to strike the language.
Woodard took aim at the elimination of the lake rules saying that contrary to the premise of the provision, the current strategies have reduced nitrogen and phosphorus pollution when they have been implemented properly. He said eliminating the policies on the lakes will have an effect beyond their shores.
"If you study water policy, you know everybody is downstream from somebody" Woodard said. "So what happens in those lakes is critical in the Neuse, Cape Fear and Tar-Pamlico river basins — all the way to coast," Woodard argued.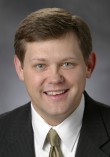 Another section of the Senate budget mandates the Division of Coastal Management, DEQ and the Department of Commerce to report to the General Assembly on the impact of beach re-nourishment. The reports are due Nov. 1.
One provision requires the registers of deeds in New Hanover, Pender, Onslow, Carteret, Hyde, Dare and Currituck counties to provide information on the owners of all privately owned beachfront property, including whether the mailing address for the tax records matches the county in which the property is located.
Like the House plan, the bill includes $5 million in additional funding for the Clean Water Management Trust Fund, $1 million for the Farmland Preservation Trust Fund and maintains a planned $6 million agreed on last year in additional funding for the state Parks and Recreation Trust Fund.
But two chambers differ on restoration of funding for the Natural Heritage Program. The House put close to $500,000 back into the program, which has seen steep budget cuts over the past two years. The Senate would maintain current spending levels.