Fish might not have fancy communication equipment like whales and dolphins, but they do have their specialized ways of navigating through an ocean filled with predators and mobile food sources. And these honed adaptive responses could potentially be harmed by seismic air guns.
But as the federal Bureau of Ocean Energy Management continues to review the effects of proposed seismic surveys on marine mammals in the Atlantic, an environmental advocacy group is putting out alarms that the tests' potentially ill effect on fish will be glossed over in the review process that is close to completion.
"There are fisheries impacts that are not very well understood, and now is the time to do these reviews," said Zachary Lees, ocean and coastal policy attorney for Clean Ocean Action, a New Jersey-based nonprofit group.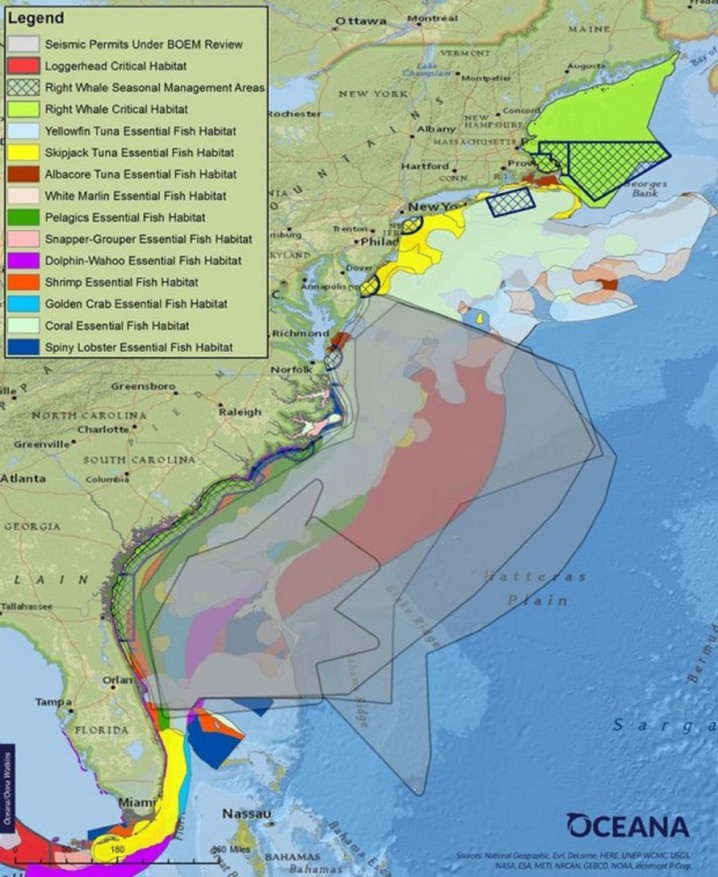 Eight companies are currently seeking to conduct seismic surveys in areas off the southern Atlantic coast between Delaware and Florida to look for oil and natural gas resources. Although oil leases in the Atlantic have been canceled until at least 2023, the federal government is moving forward with mapping the sea floor for hydrocarbon deposits.
After approving a final programmatic environmental impact statement, or PEIS, on seismic surveys in 2014, BOEM was made aware earlier this year of new information on protected marine mammals that triggered additional review.
As one of the final steps in the ongoing review process, Incidental Harassment Authorization, or IHA, permits must be approved by BOEM before any seismic work can move forward. The IHA permits would cap the number of "takes" of legally protected whales and dolphins allowed each year per species. Although the term refers to the animals that lawfully can be injured or killed, that figure also includes the numbers of animals that are disturbed – such as having to move away from a vessel.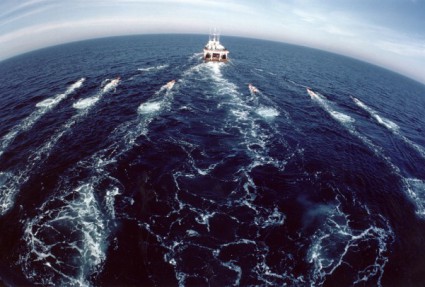 But as BOEM works to finish the IHA review, Lees said, it is also currently conducting a site specific environmental review, authorized under the 2014 environmental statement, that he argues should rightfully include formal consultation with the federal National Marine Fisheries Service. As it stands now, Lees added, the final PEIS concluded that all effects on fisheries would be minor or negligible, despite a dearth of research on acoustic impacts on fish.
The problem appears to be, Lees said, that in the PEIS, an in-depth analysis is put aside in anticipation of the site specific review to be done later. But Lees said he is concerned that when the site review is finally done, it will simply fold in the prior environmental review work and the accompanying conclusions, essentially rubber-stamping prior reviews that lacked updated data on seismic's effects on fish.
"In our view, it seems to be a very cursory glance so they can check a box and continue with an environmental assessment," he said.  "They have to a do a site-specific analysis. It's just a question of what kind of analysis."
According to Lees, the sole analysis in the PEIS of acoustic impacts on fish consist of 22 pages in the appendix that states "the extent of data is exceedingly limited and equivocal" and that "clear statements" on the effects of sounds on the behavior of any species are not yet possible.
Lees said that if BOEM does only the less rigorous environmental assessment, rather than the in-depth review involving consultation with the agencies on biological and other impacts, the public and the scientists will be deprived of its last opportunity to review and comment on the seismic surveys.
In a May letter to the Mid-Atlantic Fishery Management Council, Lees urged the panel to ask BOEM to perform a full EIS for each survey application, to formally consult with the fisheries agencies and to open the documents to a public comment period and public hearing.
"These fisheries scientists over there should play a large role in this," he said.
Caryl Fagot, BOEM spokeswoman at the Gulf of Mexico regional office, said that the site specific review process requires an EA, which incorporates conditions, recommendations and mitigations agreed to as part of the previous PEIS. It is then reviewed by "subject matter experts" to ensure environmental compliance before the permit application is approved.
If BOEM determines that there could be adverse impacts to fish, an assessment of "essential fish habitats" will be sent to staff at the National Marine Fisheries Service to review, Fagot said.
The service works with the regional fishery management councils to identify the essential habitat for every life stage of each federally managed species using the best available scientific information. Essential fish habitat has been described for about 1,000 managed species to date.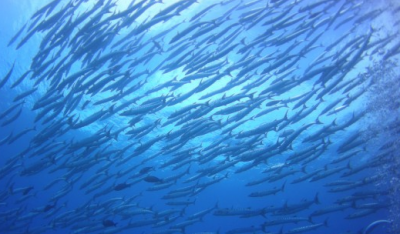 Either agency could request a formal consultation, she said, but it would only be done between the agencies and is not a public process. The fisheries service, however, would have the option of including the Mid-Atlantic and South Atlantic fishery management councils in the consultation, she said.
Fagot said she does not know where the site specific review is in the process, or whether a formal consultation has been or will be sought on fisheries effects. BOEM, however, remains willing, she said, to work with the councils and attend their meetings, if requested, to provide information.
We do try to be transparent," she said.
Rick Robins, Mid-Atlantic Fishery Management Council chairman, said on Monday that the site-specific review process issue would be raised with BOEM representatives who are making a presentation on wind energy this week at the council's bimonthly meeting.
But Robins said that he expects that the council would reiterate its previous opposition to seismic testing.
In its comments submitted to BOEM in May 2014 on the programmatic environmental statement, the council expressed concerns that the extensive time and area of seismic tests, called geologic and geophysical projects or just G&G in the business, could affect spawning and foraging habits of even fish that are able to move out of the way. For less mobile fish, such as scallops and squid, the comments continued, there are studies that show dire consequences, including mortality.
"After many years of working to rebuild mid-Atlantic fisheries to sustainable levels, the potential impacts of G & G activities on these rebuilt resources is extremely troubling," the comments said. "The general lack of information included in the PEIS relative to the impacts of G & G activities on fish, marine mammals and the surrounding eco-systems are of serious concern."

Robins said that he intends to ask BOEM to allow the site specific process to be opened for public review and input. As it is, he said, not enough is understood about how different fish respond to seismic activities.
"I think if this is going to move forward in our region," he said, "there should be more research."
Even with a comparably small academic-led seismic project done off New Jersey last summer, fishermen said they saw a significant drop in fishing, said Cindy Zipf, executive director of Clean Ocean Action.
A public process needs to be tied to the fisheries evaluation in the seismic surveys review, she said.
"There are laws protecting fish – Lord knows the fishermen know how restrictive the limits are on them," Zipf said "Yet there doesn't seem to be any restrictions on these industrial activities that are a cause for concern."
To Learn More