WILMINGTON — Titan America's Carolina Cement Co. has applied to state regulators to modify its current air quality permit, deleting the proposed equipment for a Portland cement plant that was part of a controversial expansion plan the company abandoned earlier this month.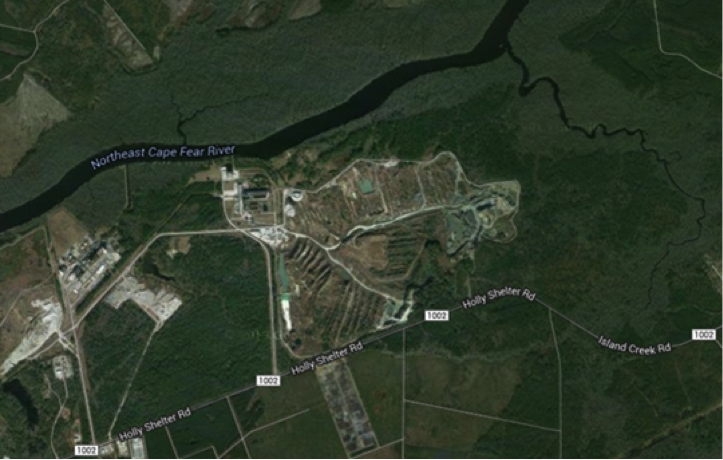 Titan announced March 10 that regional market conditions had changed and building a plant at the company's site on the Northeast Cape Fear River in New Hanover County was not worth the high cost.
The letter to the N.C. Department of Environmental Quality's Division of Air Quality, dated March 29, that accompanies the company's new application indicates the change makes its Castle Hayne facility eligible for a small permit classification, rather than the classification for particulate emission and toxic air pollutants associated with the 2013 permit for the mining and production operations.
Environmental groups say the company's application to change the application confirms the company has indeed scrapped the plan first presented in 2008 that prompted years of protests by concerned residents and legal challenges over the federal air quality permit for the project's emission of particulate matter, particles and soot linked to serious health conditions.
"In other words, this is a real confirmation they are not trying to pull a fast one and are truthful about not building the cement plant and mine," said Mike Giles, a coastal advocate with the N.C. Coastal Federation. "This also means the air permit we were challenging would no longer exist and no appeal will be necessary."
The federation and other groups had challenged Titan's state air permit. A hearing is scheduled for next week in state superior court. If the state grant's the company's request for a scaled back permit, the challenge becomes moot.
The only equipment listed in the revised application is existing gear: a railcar- or truck-unloading system that's partially enclosed, a cement screw conveyor/truck loadout and a single cement silo with an estimated capacity of 2,200 tons.
The application deletes items that were not built, including quarrying, crushing and handling machinery, a kiln system, finish mills, roads and various other related mining, handling and storage equipment.
Learn More