RALEIGH– A plan approved today that will allow the state to collaborate with the U.S. Fish and Wildlife Service on the management of  Lake Mattamuskeet National Wildlife Refuge in Hyde County has birding and wildlife groups worried.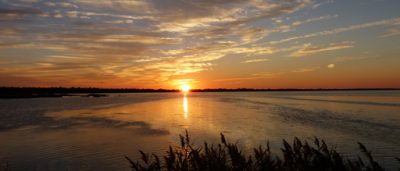 The N.C. Wildlife Resources Commission unanimously approved an agreement with the service, which currently manages the refuge, that gives the commission a say in such issues as water-quality studies, wildlife habitat restoration and lake levels.
The agreement is merely intended to "enhance management of and communication concerning" the 50,000-acre refuge, according to documents in the  commission's agenda packet. The condition of the lake and the health of its fish and wildlife are "in question" and "of great interest to both agencies and the public." Increased collaboration would lead to improved conditions, according to the document that also defines areas of authority in the five-year plan.
Funding for improvements and other expenses is to be covered in a separate agreement.
The deal has raised eyebrows among wildlife conservationists. The refuge was created in 1934 to protect migrating waterfowl. Tens of thousands of snow geese and tundra swans spend their winters around the shallow lake. Audubon North Carolina says the deal is bad for the birds and other wildlife in and around the state's largest natural lake. The organization says it's part of a plan to gain state control to promote the lake for fishing and boating rather than managing the refuge for waterfowl and migratory birds.
"While Audubon supports fishing and healthy fisheries, waterfowl managers have clearly pointed out that artificially high water levels would harm ducks, geese, and swans by preventing the growth of aquatic vegetation on the bottom of the shallow lake during the summer and early fall, which would eliminate essential food for the waterfowl during the winter," according to Audubon N.C.
Learn More