The evidence is overwhelming that there are better, more natural ways to control erosion and prevent flooding than wooden or vinyl bulkheads or ugly piles of stones, according to a new report. Unfortunately, few waterfront property owners use them.
To find out why the National Oceanic and Atmospheric Administration asked Restore America's Estuaries, or RAE, a national alliance of 11 coastal conservation groups, to look at some of the long-standing obstacles preventing the widespread use of so-called living shorelines and to develop strategies to overcome them.
It's the first time that living shorelines have been evaluated nationally, and today the RAE committee that did the study will discuss its draft report with coastal management and restoration experts attending the 7th National Summit on Coastal and Estuarine Restoration in Washington, D.C.
"The report is a wakeup call that we can't leave the health of our estuaries to chance," says Todd Miller, the executive director of the N.C. Coastal Federation, one of Restore America's Estuaries' partner organizations. Miller chaired the committee.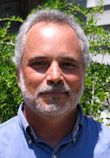 Todd Miller
"People are quickly developing the fringes of our coastal sounds, bay and rivers, and if we don't do it right, then we're going to be living with the negative consequences for centuries to come," he says.
Jeff Benoit, the director of Restore America's Estuaries, warns that if business continues as usual and vertical, hard structures remain the popular method for stabilizing shorelines, then we will form a rim around our bays and estuaries similar to a bath tub.
"Water comes in and just starts sloshing around," Benoit says. "It's increasing the erosion of the mudflats and the beach areas [because] there's no way to absorb a lot of the wave energy when you just have those vertical structures."
Instead, that wave energy scours the seafloor and destroys any vegetation in its way. Living shorelines, on the other hand, absorb some of the shock, slowing waves down as they flush past the structure and vegetation. They also help settle sediments in the water, allowing the shoreline to slowly rebuild itself.
Though no two methods are the same, a living shoreline typically looks like a narrow ridge submerged in shallow water that runs parallel to the shore. They're often made of natural materials, like oyster shells, and reinforced with marsh grass that's planted on the shore. Baby oysters, or spat, like to attach to the old oyster shells. As they grow, the oysters solidify and strengthen the structure. Eventually, the resulting oyster reef provides shelter and foraging grounds for other marine critters and birds. Also, oysters and plants help improve the water's quality by filtering pollutants.
Nearly a decade of research shows they are the preferred method for controlling erosion along many coastal shorelines, especially those that would normally be fringed with marsh. Not only do they maintain the productivity of the estuary and allow the marsh to migrate in response to sea-level rise, but many experts agree the methods are frequently cheaper in the long run and typically perform better in severe storms than bulkheads and other types of traditional methods.
"The general public, contractors, scientists, we're all in agreement, and even policy people, that living shorelines are better alternatives," says Tracy Skrabal, a coastal scientist for the federation, who has been advocating the approach for more than a decade. "They protect the shoreline as well if not better; they're cost effective; and they preserve that important edge."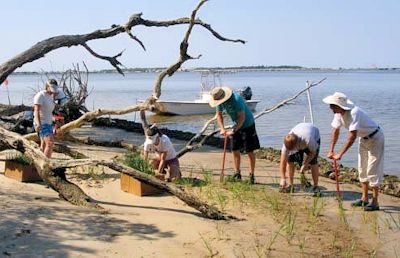 Living shorelines are often combined with marsh restoration. Recycled oyster shells in mesh bags were used in this living shoreline project on Jones Island in the White Oak River. Volunteers, top, then planted marsh grasses behind the sill. A growing season later, bottom, the restored marsh is thriving.
Benoit hopes the report, Living Shorelines: From Barriers to Opportunities, will help people understand that there are better choices for protecting their waterfront property. The report could also encourage coastal agencies and nonprofits to start revising and updating the way they think about managing our coastal shoreline, particularly in the estuaries, Benoit said.
"It's time for us to really start thinking about new ways and new strategies to protect those properties, particularly in light of climate change impacts like sea-level rise, increased flooding and storm surge," Benoit says.
Living shoreline still aren't used very widely because few landowners and marine contractor know about them, the report says, and regulators are more comfortable writing permits for bulkheads. They are locked, the report notes, "into a business-as-usual routine" that has "impeded needed change in the regulatory system."
Other obstacles include a lack of widespread advocacy for living shorelines and the case-by-case evaluation required to put one in. Also, there is a lack of consideration for how traditional methods like bulkheads negatively affect the environment beyond the site.
"Change is a hard thing to get people to do," notes Bill Cary, the report's author and an lawyer who was once the general counsel of the N.C. Department of Environment and Natural Resources. "I mean I'm sure that any time a state tries to make it hard to get bulkheads, there's going to be some pushback from developers and people who are used to doing it that way."
The traditional and easiest way to stabilize a property owner's shoreline in North Carolina has been to build a bulkhead or a seawall. Thousands are permitted each year in an expedited process that doesn't require much of the state agency's staff time, Miller says. In fact, in North Carolina it's possible to get a general permit for a bulkhead without a detailed written application or meaningful environmental review.
"We're the only state, that I know, that has no review for bulkheads or ripraps with regard to environmental issues," says Skrabal.
Until all shoreline stabilization methods are reviewed individually, in a permitting process that favors the least destructive practice, Skrabal says, "everything else is just sort of putting lipstick on the pig."
"The science says we should be doing that, and whatever the reasons are [for not]," she says, "are not justified."
Cary says, that's in part a "capacity problem."
"If now you suddenly say somebody's going to have to go out in the field and look at that project and make a reasoned judgment about it," says Cary, "they're going to say, 'Fine, where are those people coming from?'"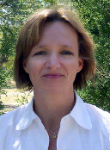 Tracy Skrabal
Getting a permit for a living shoreline in North Carolina requires a rigorous application and a multi-agency review process that can take anywhere from 45 to 90 days, depending on the type of permit.
"The last application I did for a sill project was 18-pages long, and there is a two- to three-month wait period to see if you get your permit; and this is supposed to be a fast-track permit," Skrabal says.
Living shorelines have many more design considerations than a bulkhead and take longer to evaluate, explained Braxton Davis, the director of the N.C. Division of Coastal Management, which issues permits for shoreline structures.
"There's a lot of things you have to look at; and so the challenge is creating a one-size-fits-all general permit that will allow something to go in numerous small properties across the state and not result in any unanticipated result," Davis says.
In the last three years, he says the division has worked to streamline their general permit for marsh sills. The Army Corps of Engineers, though, still has to review each permit application.
"I think that's being oversold that the permitting delay of several weeks is what's causing this to not happen," Davis says. "It comes down to a whole lot of factors that I think are equally or even more important in some cases than how long it takes to get the permit.
"We need more proactive outreach and education for marine contractors and property owners," he says.
The division agrees living shorelines are the preferred environmental alternative, Davis says, which is why the agency has been working on several fronts to advance them. It helps train marine contractors, provides educational workshops and outreach materials and funds living shorelines research. The division, Davis said, is also working on strategies to promote them.
Also, he says the division's field staff routinely discusses shoreline stabilization alternatives with property owners and frequently provides educational pamphlets during the permitting process. "However, in many cases," he wrote in an email, "our staff are called to a site where a shoreline stabilization approach has already been decided upon."
The new report elaborates on four strategies that need to be pursued at the federal, state and local levels of government to overcome these long standing issues, including reforming regulation, developing more education and outreach, increasing institutional capacity and calling on public agencies to lead as role models.
"The outcome isn't punitive to people," says Miller. "It's a good result that accommodates everybody's needs. It's just going to be more work, there's no way around it, but our estuaries are worth it."
The comment period on the report closes Dec. 5, and the final version will be out shortly after the New Year.