Reprinted from the Tideland News of Swansboro.
CEDAR POINT — A town in western Carteret County and a sewer authority in adjacent Onslow County are in early but serious talks about extending a sewer line across the White Oak River to the town.
Billy Joe Farmer, executive director of the Onslow Water and Sewer Authority, or ONWASA, and Jim Allen, a Swansboro commissioner who is on the ONWASA board of directors, met with the Cedar Point Board of Commissioners and Town Administrator Chris Seaberg during a work session in town hall on Oct. 23.
According to all three men, the talks were informative and productive, and Seaberg said the next step for the town board is to decide whether to amend or expand a 2012 sewer feasibility study.
Seaberg, Allen and Farmer all said there is a long way to go before the discussion could bear fruit. Farmer, for example, said he had not even brought the idea formally to his board. Allen, though, said he favors the idea of extending sewer from Swansboro to Cedar Point.
"I think it would be good for us (ONWASA) and good for them (Cedar Point)," Allen said. "It would be good for the environment – there are a lot of septic tanks and (private package) treatment plants in Cedar Point – and good for the White Oak River," which divides Swansboro, in Onslow County, and Cedar Point, in Carteret.
Jim Allen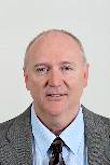 Billy Joe Farmer
A federally funded study of four watersheds in Cedar Point in 2005 concluded that stormwater runoff, and not failing septic tanks, was source of the exceedingly high bacteria levels that closed shellfish beds in the lower White Oak. There were no permitted private treatment plants in the study area.
Numerous studies, dating back to the early 1980s, have shown that centralized sewer systems increase building densities and make land unsuitable for septic tanks developable. More density leads to more constructed, impervious surfaces, such as parking lots, driveways and rooftops, which tend to increase stormwater runoff and bacterial pollution of shellfish beds.
Seaberg said that during the Oct. 23 work session, the board agreed to think about the idea and discuss it more in November.
"It obviously is a big step, and if we did decide to move ahead, we'd have to go to the state and get them involved," Seaberg said. "But there are a lot of people in town who in surveys have said they want sewer."
The town's feasibility study strongly recommended that the town pursue a partnership with other local governments or agencies, such as Cape Carteret or ONWASA, if it wanted to provide sewer service. During a February 2013 work session, Gary Hartong of Wooten Co., which did the study, told the commissioners that absent a partnership, the company suggested that the town pursue low-interest loans to build, in phases, a collection, treatment and disposal system that would cost an estimated $35.7 million and result in a monthly sewer bill of about $162 for each customer.
Seaberg, during the same work session, said the town had attempted to contact ONWASA, which provides water and sewer to many areas of Onslow County, including Swansboro, just across the White Oak River.
An obvious plus would be that if Cedar Point partnered with ONWASA, the town would save the money needed for construction of a plant.
However, Seaberg said, the town had not yet received a reply from the utility authority and noted that it would be tremendously expensive and potentially difficult to extend sewer lines from Swansboro to Cedar Point. According to Seaberg and others at the meeting, the state Department of Transportation indicated that lines most likely could not be attached to the bridges that span the river and would instead have to be buried underneath the river.
As a result, the town commission "adopted" the report but has committed to nothing. Eventually, according to Seaberg and Farmer, the town and the utility did hook up for informal talks.
According to Farmer, an area resident with ties to both ONWASA and the town set the wheels in motion by contacting him and indicating it might be time to talk. That led to the discussion during the commissioners' October work session. "It was a good way to get the conversation started," Farmer said.
Farmer and Allen both said the line most likely would, at least initially, take the collected sewage to the ONWASA treatment plant near Swansboro, which was expanded and improved in 2006. It currently handles between 275,000 and 300,000 gallons of sewage a day – more during heavy rains – but operates only at about half of its capacity.
At some point, Farmer said, it might be more feasible for the sewage to go to another ONWASA plant, on U.S. 258, which serves Marine Corps Base Camp Lejeune; but, Swansboro would be the logical starting place.
Farmer said nothing in ONWASA's charter prohibits the utility from crossing county lines. In fact, he said, ONWASA already provides water to Surf City, which is in both Onslow and Pender counties. Also, the director said, taking on additional flow from Cedar Point would be good for the utility, both from an economic standpoint and because higher flows mean waste doesn't stay in the lines as long.
The idea, Farmer said, would be for ONWASA to provide the initial line through town. Developers could build lines to serve their projects off the main line, forming sort of a "spider web." That would reduce the cost for the utility, which, he said, is big, at $150 per lineal foot of line.
"But that (serving more areas) is part of our mission," Farmer said. "We feel like it's good for the environment. Of course, this has to be a good business proposition, too. The state Local Government Commission would get involved, and (before any loans could be approved or bonds could be sold), they're going to want to see a solid plan" that would ensure debts are paid off, he said.
There are plenty of variables involved, Farmer added, including policies and fees. Fees have to be high enough to pay off debt but low enough that customers can afford them. The town would have to decide who could or would get the service and whether any or all hook-ups would be mandatory or voluntary.
Seaberg, like the others, said he thought a sewer system for all or part of the town would benefit the environment, because septic tanks and package treatment plants fail and, even when working properly, can pollute to some degree.
And the environment, he said, is very important to Cedar Point commissioners and residents. The town has been working with the N.C. Coastal Federation, a Carteret-based environmental group, for years to try to clean up the impaired White Oak River, and recently learned that the federation got a large Environmental Protection Agency grant to continue that work, addressing problems on a "lot-by-lot" basis.
Of course, some people will be concerned that a sewer system could open up Cedar Point for much more development and redevelopment, both commercial and residential, so much that the additional pavement and buildings would create so much storm water runoff that it would negate the benefits of eliminating septic tanks and package treatment plants.
Seaberg said the town already has good "controls" in place to limit growth. The minimum residential lot size in town is 10,000 square feet – although there are some smaller ones that are non-conforming – and the town years ago adopted fairly good restriction on commercial building size in most areas.
For example, he said, the most prevalent business district, B-1, which generally encompasses most of the land along N.C. 24, has a 25,000-square-foot limit. The B-2 zone, which is intended for marine facilities, such as marinas, allows buildings up to 50,000 square feet, but there is very little property zoned in that classification. Similarly, while the B-3 district allows buildings up to 50,000 square feet, there is not much of that property in town, yet.
The one exception – and it's a pretty big one – is an area at the intersection of N.C. 58 and N.C. 24, which is an overlay zone created back in 2008 when Walmart was planning to build a store there. That overlay would allow one building of up to 125,000 square feet and smaller out-parcel buildings.
"We think our zoning would control growth pretty well," Seaberg said in summary.
The town also "encourages" low-impact development, or LID, he said, a concept that uses best-management practices, such as rain gardens other natural areas and porous pavement, to try to limit the volume of stormwater runoff reaching the river.
Because they are voluntary, the measures haven't been widely used by developers. If the town did choose to move toward a sewer system, Seaberg said, it most likely would need to find some way to "incentivize" the use of LID concepts and practices.