SUNSET BEACH – The town's land-use rules may not prevent a developer from building a bridge over land once designated as an inlet or stop the state from issuing the needed permits for his proposed beachfront development.
The 23 residential lots of Sunset Beach West are clearly designated in the town's land-use plan as being in an "inlet hazard area." Such a designation, some opponents had hoped, would prevent the state from issuing the required permits under the state Coastal Area Management Act, or CAMA.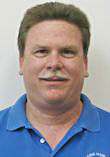 Randy Walters
"The way I see it is that our land-use plan was done four years ago," said Randy Walters, town building inspector. "Inlet hazard areas are defined by CAMA. This past February the state removed the property from the inlet hazard area so I am not certain that it would be governed by inlet hazard rules."
Under CAMA, new bridges cannot be built in inlet hazard areas. A bridge would be the only way vehicles could access the new development on land that was once Mad Inlet.
The Brunswick County town's CAMA land-use plan was last updated in June 2010 and clearly refers to the property as an inlet hazard area. What's less clear is whether the town must amend its plan to reflect the N.C. Coastal Resources Commission's decision to remove the inlet hazard designation.
Walters said he is researching the matter, though his interpretation is that since the rule is governed by the state the town will not have to make corresponding changes.
According to the CAMA Handbook for Development in Coastal North Carolina, all 20 of the state's coastal counties must have an updated local land-use plans.
Debbie Wilson, district manager of the state Division of Coastal Management's Wilmington Regional Office, said the town will have to be consistent with its land-use plan as officials there review development plans.
"Whether they have it designated themselves I do not know," she said. "They may have just referred to our maps. What we would look at is if they're being consistent with their local land-use plan."
The state can't issue CAMA permits for development that is inconsistent with local land-use plans.
The Sunset Beach West property is nearly 25 acres that includes more than 1,600 feet of oceanfront stretching from the dead end of Main Street to the Bird Island Reserve. It's zoned a "conservation reserve district."
Though discouraged, development is allowed in inlet hazard areas and conservation districts under state and local rules.
The town's land-use plan defines a conservation area as "needing effective long-term management and protection with no or very limited development."
Land zoned as a conservation reserve district is "primarily for the preservation of significant limited or irreplaceable areas, which includes major wetlands; open spaces; undeveloped shorelines that are unique, fragile, or hazardous for development," according to the town's Unified Development Ordinance. "Single-family, low-density residential uses may be permitted in upland areas."
Strict building rules are required in these zones. For instance, lots have to be a minimum of one acre before construction with half an acre of buildable area.
Mad Inlet dried up in the early 1990s and was designated for years by the N.C. Division of Coastal Management as an "inlet hazard area," vulnerable to the elements and not stable for most development.
In late February, the state's Coastal Resources Commission, or CRC, removed the designation at the recommendation of its Science Panel, whose experts agreed that because the land is no longer an inlet it cannot be called an inlet-hazard area. The panel also agreed that it is highly unlikely the inlet will reopen.
Sunset Beach's town council opposed the CRC's decision, arguing that the history of the inlet's migration strongly suggests it could reopen.
Preliminary subdivision plans submitted to the town in May depicted 23 lots larger than an acre from the mean high tide to the tidal marsh. The proposed development – Sunset Beach West – also included a private, 30-foot-wide wooden bridge crossing over marsh and wetlands to the property.
The developer, Ed Gore, has already made some changes to the initial plan, Walters said.
The bridge would have to connect to Main Street, which dead ends at the marsh. Walters declined to identify if the town owns the short stretch of blacktop to which the bridge would need to connect.
He referred to his boss, Sandy Wood, the director of Sunset Beach's Building Inspections and the administrator of the town's Unified Development Ordinance. Wood did not respond to calls or emails seeking comment.
If the spit of road belongs to private property owners the developer would have to buy it or get permission to connect to the road, which could lead to a legal battle.
The developer plans to connect to the county's water system through private water lines and install septic tanks, Walters said.
The land is in a federal zone defined by the Coastal Barrier Resources Act (pronounced "cobra"). Utilities in such a zone can't be built or maintained by federal tax money.
Neither are property owners in those zones eligible for federal flood insurance. Most banks won't write mortgages for houses in flood-prone areas without flood insurance.
The property is also a federally designated VE, or high velocity wave action, flood zone.
The development will require a CAMA major permit from the state and a CAMA minor permit, issued by the town, for each lot.
"There are still a lot of hoops to be jumped through before anything could possibly move forward," Wilson said. "They've got to get their ducks in a row at the local level as well as with us. I don't foresee anything coming down the pike right away. The zoning and utilities, they've got a lot of things they've got to make sure they iron out."
Walters said he anticipates preliminary subdivision plans to be presented to the town's technical review committee "within the next two or three weeks."
"If this ever comes to fruition, believe me, it's going to be looked at from every angle," he said.