Environmental regulators have asked a federal judge to block environmental groups from intervening in a state lawsuit that challenges stricter federal limits on a type of harmful air pollutant.
The state Department of Environment and Natural Resources earlier this week requested the federal appeals court in Washington bar Clean Air Carolina, the N.C. Coastal Federation and Western North Carolina Alliance from intervening in support of the U.S. Environmental Protection Agency.
DENR filed the lawsuit in December challenging how the EPA plans to regulate particulate matter, or PM, particles and soot that are directly linked to causing serious health conditions.

John Suttles
The EPA's "PM2.5 Increment Rule" was established in 2010 and limits the allowable increases of fine particle pollution from new and expanded sources.
DENR argues that the rule would ignore the state's efforts in reducing air pollution since passing the Clean Smokestacks Act in 2002 and ultimately hurt the state's ability to attract industry.
"What North Carolina's trying to do is use 1975 as its benchmark date," said John Suttles, an attorney with the Southern Environmental Law Center, which is representing the environmental groups that support the EPA.
"Fine particle pollution had not been addressed at that time. North Carolina wants to say that since then we've cleaned up a lot," he said. "What North Carolina is trying to say in this incredibly counterintuitive opposition that, in their case seeking to allow greater increases in fine particle pollution from new and expanded sources, it does not implicate the health and welfare concerns of North Carolinians."
The state, Suttles said, is contradicting the argument it made against the Tennessee Valley Authority, which the state said was not adequately addressing its air pollution emissions from its coal-fired electric generating stations in Tennessee, Alabama and Kentucky. The state filed a lawsuit on Jan. 30, 2006 in U.S. District Court, saying TVA's emissions adversely affected the health and welfare of North Carolinians, damaged the state's natural resources and economy and harmed the state's finances.
Officials with the state, including the attorney general's office, declined to comment because the lawsuit is pending in court.
In a Jan. 10 news release announcing its lawsuit against the EPA, DENR officials state that a federal court decision in January 2013 found that PM2.5 was not a new pollutant under the Clean Air Act, but a continuation of the EPA's 1975 baseline regulation controlling particulate matter emissions.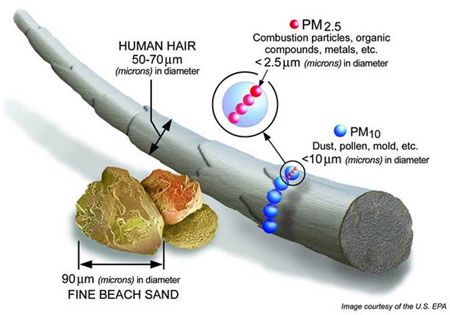 "All we ask the EPA to do is recognize North Carolina's unique position and reward what we have done instead of putting us at an economic disadvantage compared to states that have done less," Sheila Holman, director of the state Division of Air Quality, stated in the release.
North Carolina environmental groups backing the EPA's rule filed a Jan. 27 petition to intervene in the case. The groups question why a state agency tasked with looking out for the wellbeing of North Carolinians is fighting regulations designed to prevent deterioration of air quality.
These fine particles, which are a byproduct of many combustion processes, have been linked to a wide variety of health problems, including:
Increased respiratory symptoms, such as irritation of the airways, coughing or difficulty breathing
Decreased lung function
Aggravated asthma
Development of chronic bronchitis
Irregular heartbeat;
Nonfatal heart attacks
Premature death in people with heart or lung disease
"It made perfect sense for us to support this effort to block North Carolina's effort to relax what we feel are important standards adopted by the EPA," said Mike Giles, a coastal advocate with the N.C. Coastal Federation. "It's very critical to all of our members that we ask why in the world would the state want a company here that emits more particulate matter. There are proven harmful effects of PM2.5. It gets in your lungs and you can't remove it. We find it almost unbelievable and can't understand why the state would be doing this."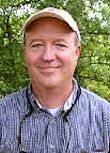 Mike Giles

June Blotnick
The federation has supported local efforts to stop construction of a proposed cement plant along the Northeast Cape Fear River in Castle Hayne, a small community outside Wilmington.
Titan America plans to build a plant that would emit more than 180 tons of PM2.5, Giles said.
"Our interest in this in intervening relates directly in this area to not only Titan but any other industry that may come here and produce air pollution," he said. "If North Carolina has its way this will allow existing industry and future industry to emit more of these pollutants. If the particulate matter standards are lowered, I'm confident that Titan will submit a revised permit that will allow for more PM2.5"
Titan last year requested through a revised air quality permit application to increase its potential release of particulate matter. The company maintains that the change is not expected to effect the proposed plant's actual emissions and that it will operate within federal standards.
Some question just how well the state is actually monitoring particulate matter emissions.
June Blotnick, Clean Air Carolina executive director, said the organization's Medical Advocates for Healthy Air campaign, a group of health professionals who educate and advocate for stronger air quality in the state, is concerned about the lack of state monitoring of particulate matter.
"This is an issue we're very concerned about from a health standpoint," Blotnick said. "Our medical advocates group is very concerned about the way fine particulate matter is not being monitored very well. This is another example of the state not doing their job on protecting public health."
There was never any question for Clean Air Carolina to become involved in the case, she said.
"It's just appalling to us that DENR, which is the agency charged with the preservation of North Carolina's natural resources, would go out of their way to put our air quality at risk by filing this action against the EPA," Blotnick said. "North Carolina policy makers have implemented programs in the past passing strong legislation protecting air quality without hurting the state's business climate. The current administration is intent on making us think we have to choose between jobs and clean air, which isn't the case. This lawsuit is beyond belief in so many different ways."
Suttles said he hopes to receive an order within 30 days granting his clients' request to intervene in the case.  The SELC is also looking into the possibility of filing a motion to dismiss the state's case.