ALLIGATOR — Against all odds, it appears that two small communities along the proposed U.S. 64 widening project in northeastern North Carolina will get the route they wanted, while sparing thousands of wildlife from becoming road kill.
Even more unlikely, nearly everyone is happy that the project leaves East Lake intact but curves into federal wildlife refuge land.
The news was met with joy when it was announced last week at a state Department of Transportation meeting at the community center in East Lake: the chosen alternative, instead of taking 12 homes, historic cemeteries, churches and a 1936 fire tower, would go around them.
"Everybody is thrilled about it," said Rosemarie Doshier, a 40-year resident of East Lake. "It saves our community."
In the draft environmental impact statement released last April, the proposed U.S. 64 expansion to four lanes between Columbia and Manns Harbor was planning to go right through East Lake, wiping out most of the historic community on the edge of the swampy Dare County mainland, and cross right over five houses in tiny Alligator, on the Tyrrell County side of the Alligator River.
As it turns out, the owners of four flood-prone homes in Alligator opted to be bought out, with only one of those affected in Tyrrell County objecting to taking by the DOT.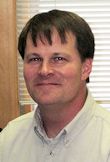 Scott Lanier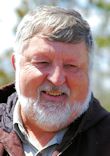 Dennis Stewart
But in a compromise that rarely happens, the U.S. Fish and Wildlife Service has agreed to the route that East Lake residents have wanted for years: a southern bypass that loops to the side beyond the houses and churches, crossing Alligator River National Wildlife Refuge – and leaving the pre-Civil War community where it stands.
A study done by Virginia Tech showing the shocking number of animals struck by vehicles convinced the refuge of the value of the wildlife crossings DOT planned to include in the project.  Most of the 27.3-miles of roadway in the project bisects thick forest and undeveloped swamps. There is little lighting other than vehicle headlights to spot animals in the road at night.
"This ultimately will make the highway better for people and it will make it better for wildlife," said Scott Lanier, the refuge's deputy manager. "I think this can be a win-win, and it's a credit to DOT to take these measures."
The department will also mitigate the loss of wetlands, in part with habitat enhancements. About 100 acres of refuge will be impacted, he said.
Lanier said that DOT agreed to fund the study and incorporate its recommendations to construct numerous different -sized wildlife passages that allow animals to cross safely – and drivers to avoid collisions.
"You pick up a 400- 450-pound bear carcass off the side of the road, and you see pieces of the truck that hit it," he said, "and you realize what the impact can do."
Lanier said that it is fortunate that there have been no human fatalities that he is aware of in the refuge from bear strikes.
The refuge is home to one of the largest populations of black bear on the East Coast, and the only wild population of red wolves in the nation.
According to the Dec. 2011 final report of the Virginia Tech study, 890 black bear crossings were identified through hair samples caught on barbed wire from March 2009 to March 2011; GPS collars on 49 bears found that 15 bears crossed 99 times. Photos also captured 170 white-tailed deer, 200 bobcats and raccoons and an additional 260 bear.
Surveys of road kill from Nov. 2008 to July 2011 found eight deer killed. With the inclusion of historical data, between Jan. 1993 to July 2011, there were 63 bear, 75 bats, 82 small mammals, 134 mid-sized mammals, 1,153 birds, 4,014 reptiles and 7,498 amphibians.
Last year, there were 11 bear struck in the 147,432-acre refuge, most of them on U.S. 64, said refuge biologist Dennis Stewart.  He said that doesn't include an unknown number of bear that are hit by a vehicle and run off into the woods to die.
"From a human or a motorist safety view point, a bear-vehicle collision is not a pretty site," Stewart said. "It's just important for everyone to understand, that by moving these animals into a situation where they have to go under the highway, that makes it a lot safer for humans."
Four wildlife crossings that were installed off U.S. 64 built between Columbia and Plymouth have been shown to be about 90 percent effective, Stewart said. The crossings are designed to stop wildlife with 6- to 8-foot fence at the edge of the road and on both sides of the opening, with the fence corralling the animal toward underpasses, culverts or a bridge above the road.
Every critter, from toads to red wolves to bear, he said, will be helped by the crossings.
"As far as which species is going to benefit the most, I'm going to say humans — and I'm not being sarcastic," Stewart said. "Because it's going to get animals off the highway."

The drawing shows the design of one of the large animal crossing under the widened U.S. 64. Drawing: NCDOT
The $392 million project includes replacement of the 53-year-old Lindsey C. Warren Bridge, a three-mile swing span over the Alligator River that connects Tyrrell and Dare counties.
On the Tyrrell County side of the project, the highway by the Columbia side would be widened to the north, then transition to the south for a short distance, and then back to the north, bypassing the marina. Under that scenario, five houses — four in Alligator, one near Columbia — would be displaced and 75 to 99 acres of wetlands would be affected.
At a DOT meeting at St. John's Baptist Church in Alligator, with the meeting room filled to capacity, project manager Ted Devens assured the 40 or so attendees that the department would work with residents to find the best access routes to the highway from driveways – usually with medians and U-turns – and around wildlife crossings.
Residents whose homes will be taken will be paid fair market value and relocation costs.
Mabel Davenport said she was very upset about the prospect of losing her house.
"You knew you were going to take my home," she told Devens. "Did you have enough consideration to come talk to me? No! You want my land and my home and you got it."
After the meeting, Davenport, 66, said that her husband is very ill with emphysema and Alzheimer's disease.
"For us to pack up and find another place – it's hard," she said. "I am an elderly woman. I worked and paid the house off and now I have to give it up."
Devens said that he and the department will do whatever is possible to help Davenport, but there is no way that the project can avoid her house.
But Mary Rhym, 73, is fine with relocating, as long as DOT pays her enough.  A big reason is that the area around her one-story ranch is often flooded, a condition DOT attributes to clogged drainage ditches in Alligator and sea-level rise in the last 50 years.
"Nothing works well, even the phone," said Rhym, a native of Alligator who moved back 14 years ago. "At my age, if I've got to relocate, I might as well buy a condo somewhere."
The story is different in East Lake, whose 150 residents have been fighting for the southern alternative for years. In February 2012, they sent a resolution to DOT asking the agency to choose that option because, except for a fairly new crematorium and one residence, it would avoid impacts to businesses and homes in the community.
"We said, 'We agree with you –we think that's a good idea'," Devens said.  "This time we were truly able to give them what they asked for. How cool is that?"

Replacing the Lindsey C. Warren Bridge across the Alligator River is part of the U.S. 64 project. Photo: NCDOT
The chosen alternative will build a 1.5-mile stretch of highway about 200 yards to the south of the community.
Devens said that DOT had met several times with Alligator and East Lake to discuss the effects of the alternatives. When the draft EIS was released last spring, there were a total of 17 alternatives, with different combinations of north-south for each section.
Even before the EIS was completed, Devens said, the southern bridge alignments had been removed because refuge officials were opposed to a highway on the south side of East Lake. But residents kept pushing and lobbying for the southern bypass.
"They embarked as a community on trying to get the refuge to lighten up," he said, "and they were really pleading for the refuge to be a good neighbor."
In November, when refuge officials heard about the plans for the wildlife crossings, they softened.
"I think that was when the refuge saw that DOT was coming to them in earnest and we wanted to do the right thing," Devens said. "I think that was the turning point."
There are still significant unresolved issues with endangered red-cockaded woodpeckers and where the project will fall in DOT's new Strategic Mobility Formula, a funding prioritization plan that is supposed to be completed in 2015. As it is now, the design-build contract for the bridge is slated to be let in 2016, with construction completed in three to four years. Construction of both ends of the highway is targeted to start in 2018.
As the last leg of U.S. 64 from Raleigh to Manteo to be four-laned, the project is defended as necessary for hurricane evacuation and driver safety. Yet frequent travelers on the two-lane section say it never has traffic backups, even during hurricane evacuations, and some of questioned whether it's worth millions of taxpayer dollars.
Rhett White, the town manager of Columbia, said there is a practical reason to support the widening: the opportunity may not be available when traffic is heavier.
"The day is coming. In the next decade and a half, it'll be backed up just like Currituck County," he said, referring to the hours-long line of traffic to Corolla. 'The 2-lane road can easily handle the traffic now, but we're seeing the traffic increasing through Columbia every year."