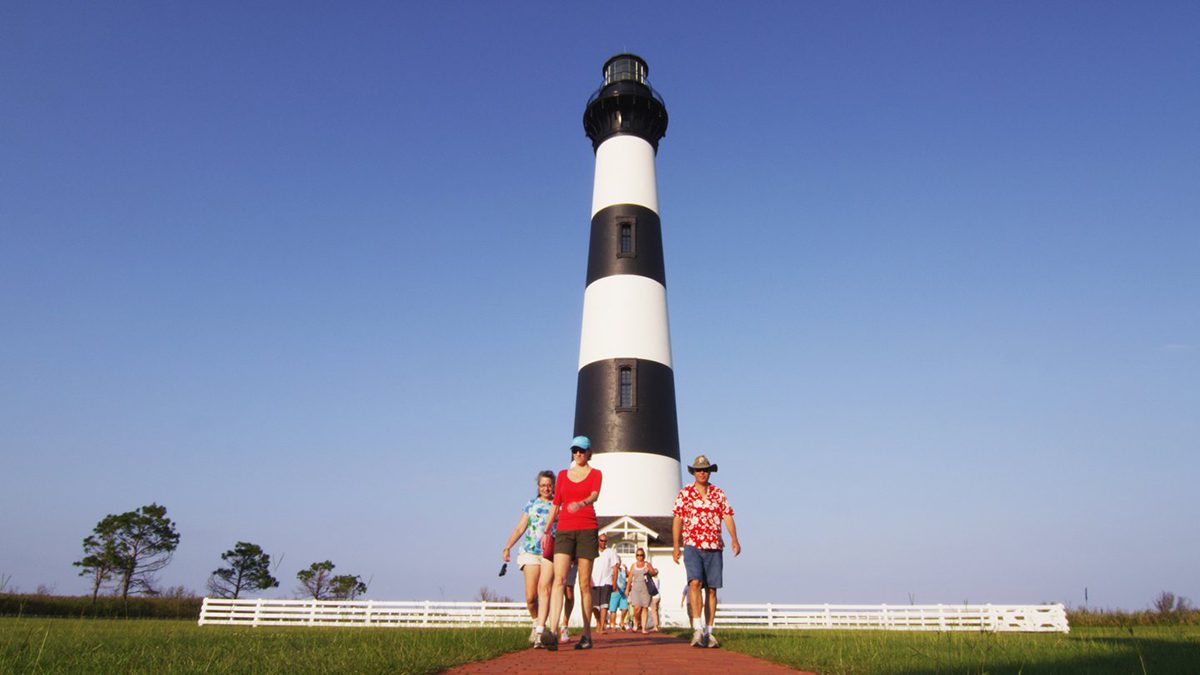 Writing in his just-completed Frank Stick biography published here, author Gilbert M. Gaul wrote of the genesis of the modern tourist industry on the Outer Banks.
"Like Stick and others, (Congressman Lindsay) Warren saw the future of the isolated barrier islands as tied to tourism," Gaul noted.
Speakers at a tourism summit sponsored by the Outer Banks Visitors Bureau Nov. 2 in Kill Devil Hills focused on that prescient vision from decades ago.
The summit opened with a reminder of why Stick and others of his era believed that the Outer Banks offered an ideal location for a national park, illustrated in the bureau's recently produced "Raw OBX" video site highlighting surfing, fishing and birding and urging "Keep OBX OBX," a plea to "responsible travelers."
Summit organizers promised an in-depth look at the health of the area's dominant industry. Presentations showed an economy that has been outperforming numerous state and national trends, but one that's also showing signs of slowing.
In 2022, Dare County recorded $1.98 billion in tourist spending, according to figures from Visit NC, the Economic Development Partnership of North Carolina's website. It was the fourth-highest level of tourist spending of any county in the state, trailing only Mecklenberg, Wake and Buncombe counties. If the $549 million generated by Currituck County is added to the Dare County's spending, visitor spending here represented 7.6% of North Carolina's total visitor spending.
The Outer Banks counties also showed a significant rebound from pandemic lows with occupancy tax collections up well more than 50% as of October.
That increase exceeds national and state trends in tourism, said Erik Evjen of Tourism Economics, a global tourism forecasting and analysis firm.
"Here in North Carolina, travel spending has been elevated above the national average throughout," Evjen told summit attendees. "I know you have a lot to do with that."
But 2020 and 2021's double-digit revenue increases are not sustainable, he added.
"I know in this market, you're interested in hitting year-over-year (increases), but for context, I think it's important to remember how far you've come," he said, adding that a slowdown is "more of a correction than anything else."
Dare County's 6% occupancy tax and 1% food and beverage tax collections slowed to about 5.7% in 2022, compared to 2021. As of September, revenues were up about 3%.
The past year's revenue increases were generally lower than the inflation rate, Outer Banks Visitors Bureau Executive Director Lee Nettles told Coastal Review, but he noted that it's important to look at trends over several years, "because the collection growth exceeded inflation then."
Evjen, whose company works with a broad spectrum of clients in the tourism industry, noted during the summit that comparing revenues to 2019 was important in evaluating progress.
"We heard from a lot of clients, they wanted to stop comparing to 2019. They wanted to just focus on year-over-year (comparisons) because that's what their stakeholders and partners want to focus on," he said. "We said, 'just hold off for four to six months … It's going to start coming down and you're going to want to compare back to '19 levels just to help put things in context.'"
Evjen said that as a destination, the Outer Banks is different than most markets. Generally, destinations are more dependent on hotel and motel lodging, whereas multi-bedroom rental homes dominate here, lodging he defined as a short-term rentals.
"Short-term rental demand had been performing extremely well throughout the pandemic," he said. The upward trend is likely to continue, in terms of both demand and revenue, but competition for tourist dollars is growing.
Coastal North Carolina is considered a drive-to destination for many visitors. As the economy continues to show strength, leisure travel is becoming more diverse, with international travel beginning to rebound and urban areas again showing signs of growth.
"You have increased competition now from some of the larger markets again, that people quite frankly avoided for a couple of years," said Evjen.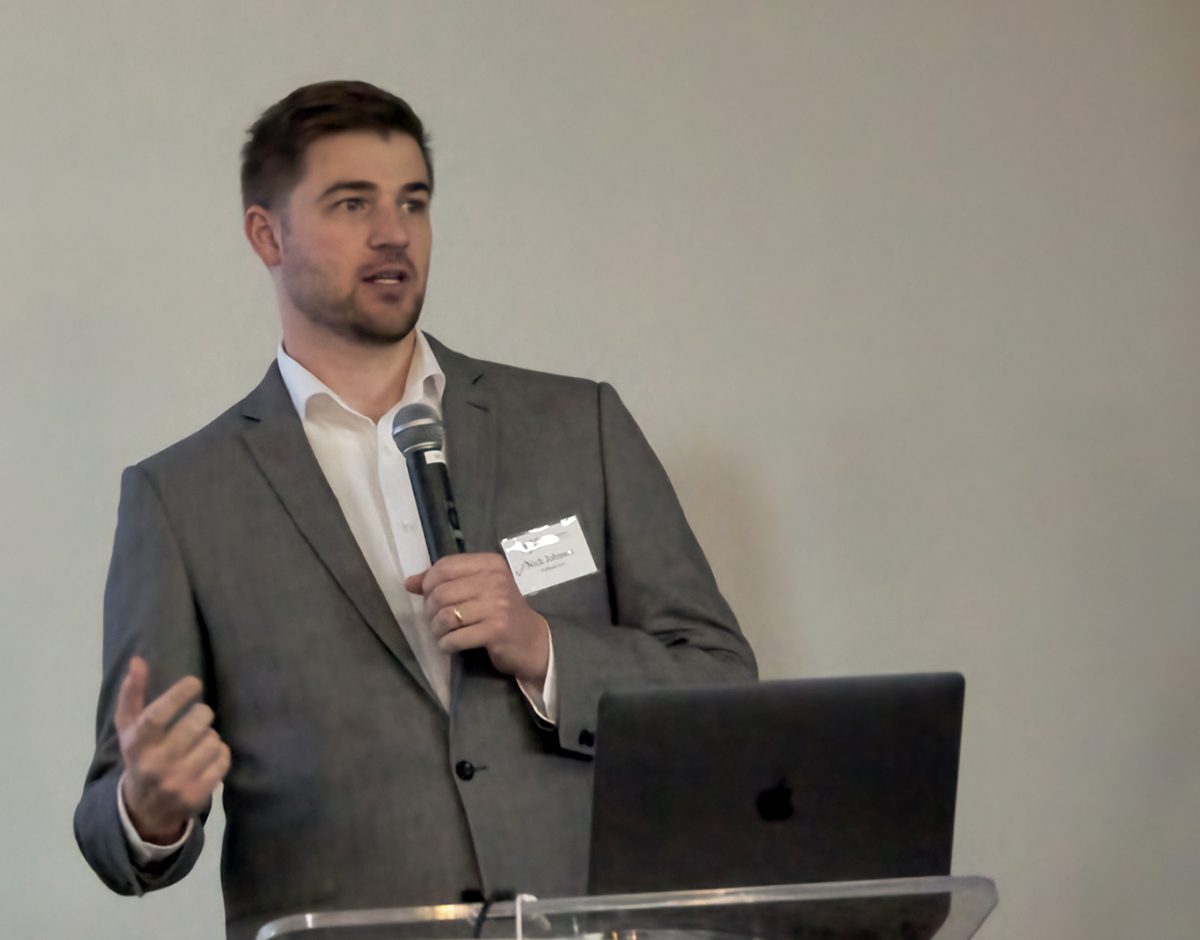 Know who's coming
Understanding where visitors are coming from and why they are making the choice that they have is important information, summit presenters said.
Adam Zappia of Zartico, a data-collection company specializing in travel and tourism, outlined what data can do.
"It's understanding where people go, and why they go where they go, and when they're spending their money," he said.
Realizing that people have concerns about data collection, Zappia clarified the limits of what his company can do. He drew a distinction from surveillance such as the federal National Security Agency.
"We're not the NSA. We don't tell you how many people came to a Taco Bell on a Tuesday," he said.
But knowing what should be considered important data is useful.
"We need to focus on where people are coming from that are spending more money in destination," Zappia said. "That is more important than understanding how many people came to a destination."
He said it was especially interesting that visitors from other North Carolina cities or nearby places such as Norfolk, Virginia, visit more during winter months than they do in the summer.
Zappia said the visitor numbers are down from a 2021 peak, but revenues have remained relatively stable because the average daily rate of spending has increased.
"The reason that we're not seeing a decline in collections is because that ADR is going way up versus occupancy that's starting to come down a little bit," Zappia said.
Zappia's data appeared to confirm Evjen earlier statement about long-term economic trends here. Whenever you're looking for growth, you're looking for where to grow, he said.
"Leisure is stable, even though it's slowing down," Evjen said. "You can add overseas travel, business travel, and group travel slight increases from those markets year over year and you'll continue to be in good shape."
Note: Coastal Review will not publish Friday in observance of Veterans Day.